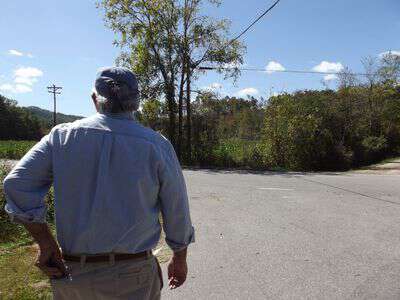 Did you ever watch the tv show-The Heartland Series? The show started in 1984 and ran for 25 years on channel WBIR in Knoxville TN. The series showcased local history, fauna, wildlife, stories, interesting characters-and everything in between.
When I was growing up we got 3 tv channels. I should say on a good day we got 3 channels-we always got 2-WYFF from Greenville SC and WLOS from Asheville NC. Most of the time we got the 3rd channel-NC Public TV. Every once in a while we could get a channel out of Chattanooga TN.
Somehow-I remember watching The Heartland Series a few times on tv-how I haven't a clue. Maybe the NC Public channel rebroadcast a few of the programs-or maybe the Chattanooga channel did? I don't know the answer to that mystery-but I do know I enjoyed the few Heartland Episodes I watched back then-and I've surely enjoyed the ones I've seen since then.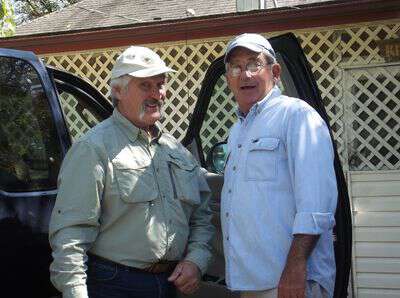 Last fall, Bill Landry-host of The Heartland Series and Doug Mills-videographer of The Heartland Series came and spent the day with me.
It was a beautiful October day-one of those days where the sky is such a crisp blue that the difference between it and the color of the mountains makes your heart sing. I showed them around Martins Creek then we headed over to Brasstown.
We stopped by Clays Corner for a bite of cornbread and watched 2 cloggers give their banjo player a hard time (I'm sure you recognize Chatter and Chitter-the talented musician accompanying them is Brasstown's own JD Robinson)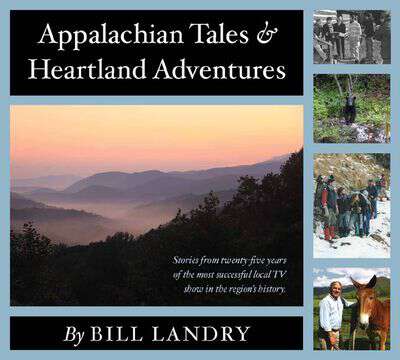 Bill and Doug were 2 of the nicest people I've ever met. Before they arrived, I wondered more than once what Bill Landry would be like-I mean he'd been on tv for 25 years-I wondered if he'd think my little blind pig endeavor was silly or if he'd be full of egotistical advice?
My worries were totally unfounded. Bill was down to Earth-he was genuinely interested in everything about my area of Appalachia-and he was humble-admitting he didn't know much about the history of Appalachia-he just knew he loved sharing a good story with others and that was what he'd done for the 25 years he hosted The Heartland Series.
At the end of a long-but enjoyable day Bill gave me a copy of his book-Appalachian Tales & Heartland Adventures. For anyone who was fan of The Heartland Series-the book is a must read. Its full of behind the scene stories from Bill's favorite episodes. Reading the book will give you a new appreciation for the show-the handful of folks who worked on making it happen each week-really worked. They did everything-and I mean everything from lugging around the equipment to editing. The book shows the series was truly a labor of love.
Tipper