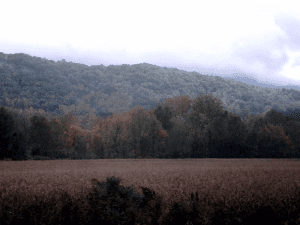 The Long Black Veil was written by Danny Dill and Marijohn Wilkin. Danny Dill had a spot on the Grand Ole Opry with his wife called The Annie Lou and Danny Act during the 50s. Dill went on to have a successful song writing career as well. Marijohn Wilkin was a song writer, a backup singer, and a recording artist. She is often credited with discovering Kris Kristofferson.
CountryMusicTreasures.com offers this quote from Dill about writing The Long Black Veil:
"I got a kick with Burl Ives song — those old songs—but I didn't know any, and I had no way to find any at the time, or was too lazy to look. So I said, 'I'll write me a folk song'—an instant folksong, if you will. So I worked on it for months and then it all came to me. There's three incidents I've read about in my life that really pleased me. There was a Catholic priest killed in New Jersey many years ago under a town hall light and there was no less than 50 witnesses. They never found a motive. they never found the man. Until this day, it's an unsolved murder. That always intrigued me, so that's 'under the town hall light.' Then Randolph Valentino story's always impressed me—about the woman that always used to visit his grave. She always wore a long black veil—now there's the title for the song. And the third component was Red Foley's 'God Walks These Hills With Me.' I always thought that was a great song, so I got that in there too. I just scrambled it all up and that's what came out."
—Danny Dill
In March of 1959 Wilkin set up an appointment with Lefty Frizzell-in the hopes of pitching some of her songs. Just a few hours prior to the meeting, Dill and Wilkin had completed The Long Black Veil. Wilkin brought the song along to her appointment and before the day was over Lefty Frizzell had recorded it. The song made it to #6 on the charts.
A few years ago, Paul shared the story of Lefty Frizzell recording the song with me:
Lefty recorded it there in the building just about an hour after hearing it for the first time. The song writers said the song turned out better that way because the record company didn't have time to overproduce the song with strings, back-up singers, and such. If you turn the volume up really loud on the original recording, you can hear Lefty clear his throat a couple of beats before singing the first line.
People often associate The Long Black Veil with Appalachia and are sometimes surprised to learn the song isn't a traditional ballad and really isn't even that old when you compare it to true Appalachian Murder Ballads.
I like the song-especially when Paul sings it. The line that gives me goosebumps every time is: The scaffold is high and eternity near She stood in the crowd and shed not a tear.
Hope you enjoyed the history and the song!
Tipper
*Sources: "Marijohn Wilkin | Biography | AllMusic."AllMusic | Music Search, Recommendations, Videos and Reviews. N.p., n.d. Web. 19 Oct. 2013. <http://www.allmusic.com/artist/marijohn-wilkin-mn0000675444/biography>. | "Rosanne Cash Honors History of 'The List'." The Boot – Country Music News, Music Videos and Songs. N.p., n.d. Web. 19 Oct. 2013. <http://theboot.com/rosanne-cash-honors-history-of-album-the-list/>. | "The Long Black Veil – The Story Behind The Song." Country Music Treasures. N.p., n.d. Web. 19 Oct. 2013. <http://www.countrymusictreasures.com/storybehindthesong/the-long-black-veil.html>. | "Hillbilly-Music.com -Danny Dill." Hillbilly-Music.com – Home of Old-Time Country Music. N.p., n.d. Web. 19 Oct. 2013. <http://www.hillbilly-music.com/artists/story/index.php?id=14898>.