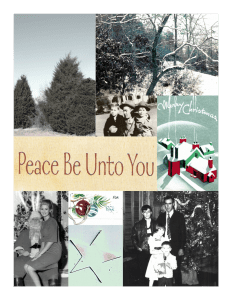 The whole Blind Pig & the Acorn Gang-wishes you a very Merry Christmas!! We'd like to give each of you a gift-a song.
Good Christian Men Rejoice was written by Henry Suso in the 14th century. John Mason Neale translated the song to English in 1853. I believe both men would be proud of Pap and Paul's version.
Doesn't it just blow your mind to think about a song written in the 14th century being sung today? I know I'm slightly prejudice when it comes to Paul and Pap-but their version of the old song is truly harmonic perfection.
Enjoy your day!
Tipper