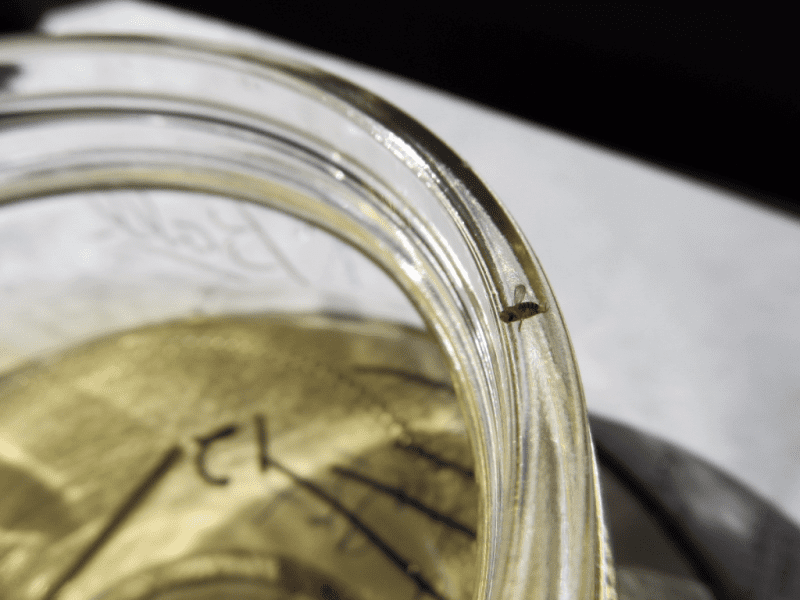 Our home has been invaded by fruit flies. I have set traps for the little boogers in almost every room of the house.
The girls and I have tried to get rid of every piece of produce that's been sitting on the counter in the kitchen. We diced peppers and popped them in the freezer; roasted peppers and popped them in the freezer; made 2 runs of pear jelly; and then locked the apples and bananas in the microwave.
THEN the girls cleaned house and stood in every room with the vacuum running and sucked up as many of the little bitty things as they could. The result: we still have fruit flies.
The girls are keeping the vacuum in their bathroom and take turns sucking up the varmints every time they enter the room. We've all laughed at the sounds of Chatter killing the flies while she's taking a shower-she has an on going conversation with them as she hits the wall in an effort to annihilate them.
We've had the invasion of fruit flies before during the summer and I told the girls they'll soon disappear just like they appeared one day. Chatter said she sure hoped so because she was ready to put leashes on the flies and walk them like pets. Chitter chimed in and said if they didn't leave she was going to figure out how to harness the flies so they could pull her chariot.
Fruit flies and The Pressley Girls = lots of laughs.
Tipper