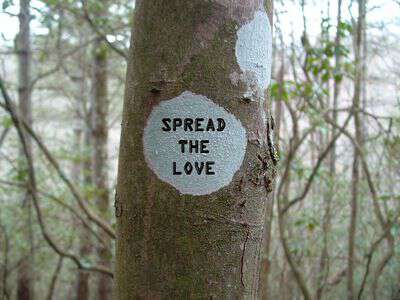 Time to Spread The Love for January-I thank each person who took the time to comment during the month of January-your comments truly do make the Blind Pig a better place to visit!
Janet, Just Jackie, Julie at Elisharose, Miss Cindy, Brenda Kay Ledford, Osagebluff Quilter, Warren, David Templeton, Martina, Glenda, Fencepost, Rick's Whitetail Woods, Mary Life In A Cordwood Cabin, Paul Saltcreek, B. Ruth, Vicki Lane, Eva Nell Mull Wike, Ph.D., Sarah, Wanda, Stacey South Western PA, Lynn Legge, Pat in East TN, Jen, Sandra, Sheryl Paul, Kenneth M. Roper, Anastasia, Mike McLain, Nancy Simpson, Kenneth O Hoffman, Mamabug, Kat, Lonnie Dockery, Canned Quilter, Jim Casada, Don Casada, Charline, Bradley, Uncle Al, Teresa, Rachel Sliding Through Life, Luann, Ethel, Sheila Bergeron, Jennifer In OR, Melissa P Misplaced Southerner, Wanda Devers, Donna W, Sandy Carlson, Janet Pressley, PinnacleCreek, Suzi Phillips, Debby Brown, RB, Pointless Picks, Lise, John Dilbeck , Mary Shipman, Shirla, downthelanegirl, Glynda, Sue Crane, Lisa At 2 Bears Farm, Gary Powell, Ed Myers, Dolores, Sassy, Baking Barb, Charlotte, Mary Rutherford, Elizabeth K, Susie Swanson, Cee, Wayne Newton, NCMountainWoman, Tea4Too, Bf, Ron Banks, John Stonecypher, Tom, Lewis, Tim Mclemore, Nancy M., Tony Foster, Brenda 'Okie in Colorado, Carol Isler, Bill Burnett, Leon, Madge, Kimberly, Kim at Stuff Could Be Worse, Ed Ammons, Laura Williams Musings, Ethelene Dyer Jones, Patty Hall, Joe Mode, Karen Larsen, Janice MacDaniels, Christine, Linda Kerlin, Brian Blake, Alica Happily Married To The Cows, Diane, Rose C, Fishing Guy, Rechelle, Coffeemuses, Sandy Kalvaitis, Belva, Larry Proffitt, Darlene LaRoche, Jen Y, Ruthie, Judith, Kent Lockman, Dale Anderson, Ebet, Pamela Moore, WinterHawk, John, Barbara Johnson, Marianne, Paul Certo, Paula, Trisha Too, Ken Kuhlmann, Bobby C, Marcia Campbell, Jill, Bob Aufdemberge, Dolores Barton, Anne, Dorothy, Mark Selby, Rachelle at Nanatahala Farms and Nursery, carynverell, Angie Siddall, Mary Lou McKillip, Kathryn Magendie, Sherry Whitaker, Lisa Snuggs, Kendra Bailey Morris, Judy Mincey, Amy, Rhonda, Angie, Karen Twiss, Charles Fletcher, Billy J Foster, Kristina in TN, Helen G, Just a Swangin, Richard Moore, Paula Rhodarmer, Sallie Covolo, Crockett, Garland Davis, Connie Arnold, Suzanne, Kay, Susan L, Marilyn, Barry, Tim Cuthbertson, Jeff King, Sherie Rowe, L. Woodrow Ross, Rick Morton, Tanya, Jerry, Douglas, Lukey, Walter Lynn Douglas, Kris, Mary's Writing Nook, Cher'ley, Bobcat, Lynn Turner, Roberta Gerber, D, Clint, Ray P. Algee, Phyllis Hunt, Nancy Wigmore, Yolanda, Lisa, Mary Holcomb Brock, Elithea, Amy Jo Phillips, Granny Sue, Mel Hawkins, Kay Keen, Will Dixon, Stevie, Em, Vera Guthrie, Annie Ruthie Miller, Ozarkgirl, Sandy Satterfield, Robin, LuAnn, and Carol Blanton.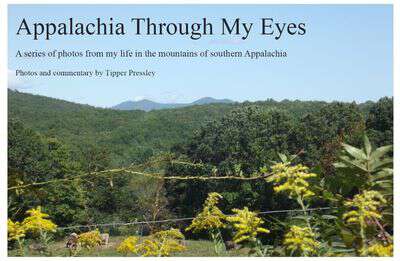 I've been tickled pink over the response I've received from my new book.
Since folks seem to be enjoying the book-I decided to give away another digital download for January's Spread The Love Prize.
And the winner is…Jill from Frugal Plus!
Be sure to click on a commenters name above and go for a visit-all the names in orange have a website of their own.
Tipper