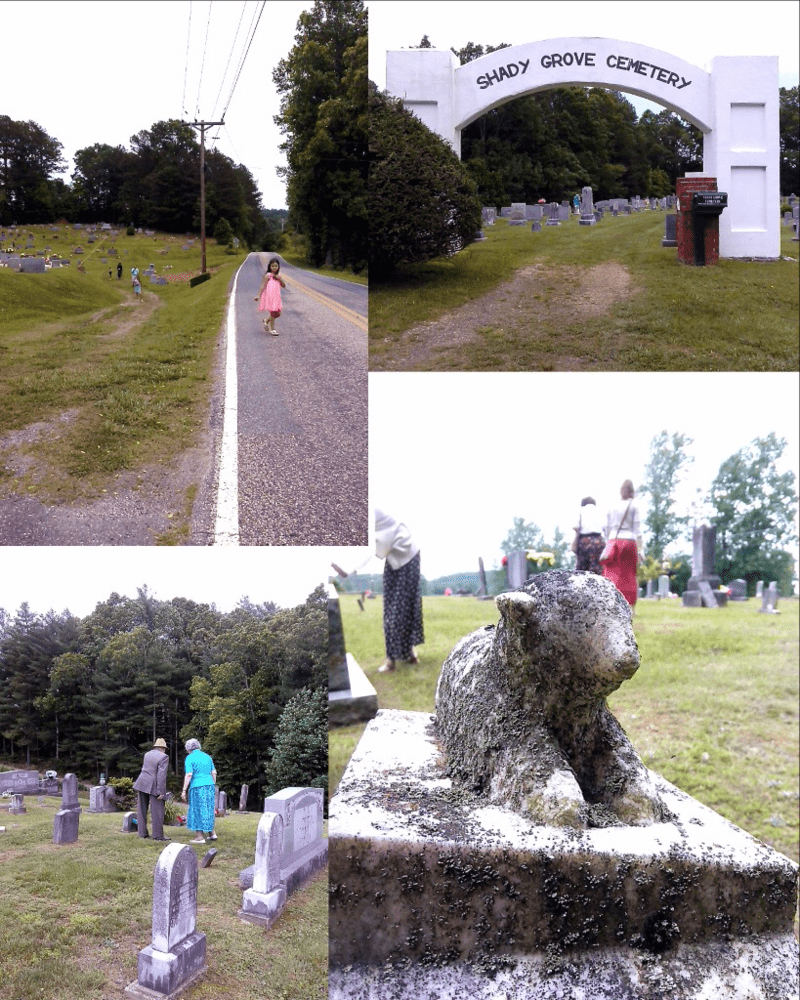 Homecoming noun An annual event when former members of a church gather for a reunion, including special worship services, and to decorate the graves of the church's cemetery. The term has largely replaced decoration day.
decoration, decoration day noun An occasion on which a family or church congregation gathers on a Sunday to place flowers on the graves of loved ones and to hold a memorial service for them. Traditionally this involved singing and dinner on the ground as well as a religious service. Same as memorial day, this event was held at various times in the Smokies, usu in the late spring. The term and the occasion have been replaced by homecoming, which is usu celebrated anytime from early May to late September, with each community having its designated day.
~Dictionary of Smoky Mountain English
——————
Using the term decoration and homecoming to denote a special Sunday for family (near and far flung) along with past (and present) church members to return to a particular church to decorate graves of loved ones, to visit with one another, to listen to special singing, and to partake of dinner on the grounds is still common in my part of Appalachia.
Tipper
Appalachia Through My Eyes – A series of photographs from my life in Southern Appalachia.