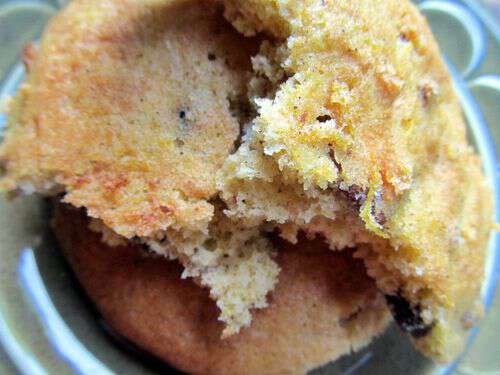 I've been waiting 20+ years to make these cookies. Sounds crazy uh? Well let me explain.
In the early 90s I had an amazing Appalachian Studies class in college. As part of the course each student had to do some sort of project related to Appalachia and present it to the class. With Paul's help, I did mine on The Louvin Brothers. I remember one guy did his on the Cherokee Indians and as you can imagine more than one person did their project on the traditional foods of Appalachia.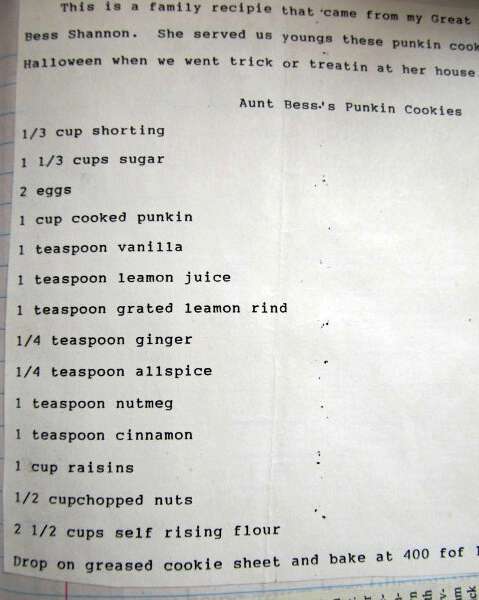 One girl handed out recipes during her presentation. I don't remember her name nor what she looked like nor even what the rest of her project was about, but apparently she impressed me in some way because I've kept her recipes all these years…even though I never actually made them.
Her recipe states:
"This is a family recipe that came from my Great Aunt Bess Shannon. She served us youngs these punkin cookies ever Halloween when we went trick or treatin at her house."
Miss Cindy found me a monstrous candy roaster at a local market and when I was putting it up I thought I'd like to make something sweet with some of it. I thumbed through my recipe book and found Aunt Bess's Punkin Cookies and decided to give them a try.
Aunt Bess's Punkin Cookies
1/3 cup shortening
1 1/3 cup sugar
2 eggs
1 cup cooked punkin (Candy Roaster!)
1 teaspoon vanilla
1 teaspoon lemon juice
1 teaspoon grated lemon rind
1/4 teaspoon ginger
1/4 teaspoon allspice
1 teaspoon nutmeg
1 teaspoon cinnamon
1 cup raisins
1/2 cup chopped nuts (I used pecans but want to use black walnuts!)
2 1/2 cup self rising flour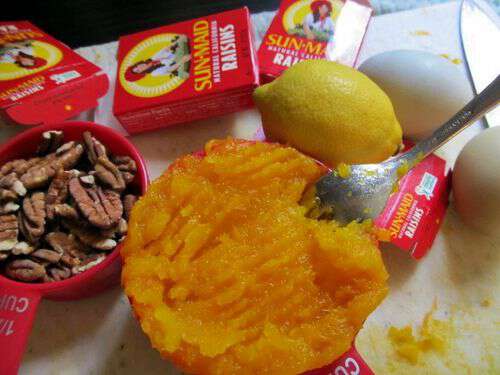 Now that I've explained where the recipe came from I bet you're wondering why I'm calling the recipe a Candy Roaster Cookie when she clearly states it is a Pumpkin (punkin) cookie.
I'll tell you the honest truth I've become a candy roaster snob. After tasting my first candy roaster in years last fall, I've decided my taste buds would rather have a candy roaster any day of the week over a pumpkin. I'm even going to make my Thanksgiving pumpkin pies out of candy roaster and never tell a soul-well except for you.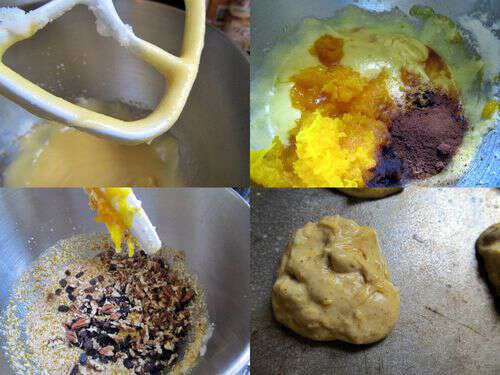 Back to the cookies:
Cream shortening and sugar; add eggs one at a time and mix well after each.
Add candy roaster or pumpkin, vanilla, lemon zest, lemon juice, ginger, allspice, nutmeg, and cinnamon-mix well.
Add raisins and nuts mix well.
Add flour and mix until combined. Drop onto a greased cookie sheet and bake at 400 degrees for 10-15 minutes until golden brown. The cookies spread as they cook so keep that in mind. I used a tablespoon to drop my cookies and ended up with cookies on the large side.
These cookies are so good, every bite is like a taste of fall. I might have kept the recipe for 20 years before using it, but I've already made the cookies 3 times since the first time. They are just that good.
And while I've admitted I'm a candy roaster snob, I do think these cookies would be good with pumpkin too.
Tipper