Today's post was written by Paul.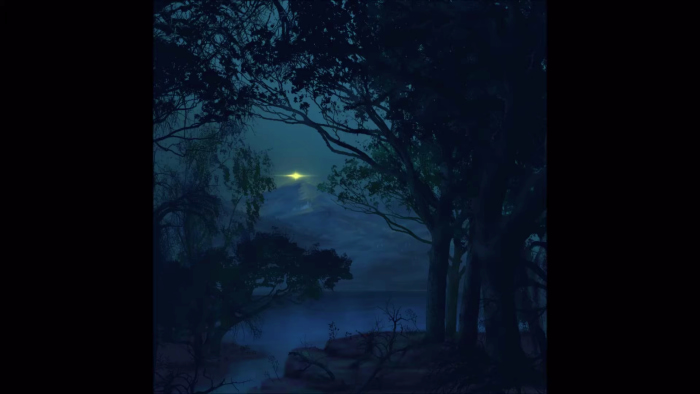 Today I'm sharing one of Pap's earliest songs "The Bright Shining Light." I don't know when he wrote it, only that it was sometime before I came along.
I found a few rough versions of it on old reel to reel tapes, and he and his brother Ray recorded it once in the early 90's. CDbaby just released my recording of it a few days ago.
As I mentioned in my last video, you can hear all the singles as I release them by going to the Paul Wade Wilson music channel on YouTube, though the audio quality won't be as good as it will eventually be on the finished CD.
It's kind of funny that I also found a YouTube channel, that I didn't know existed, that's under the name Paul Wilson, with no middle name. This channel has the entire "Shepherd of My Soul" album on it (which is also made up mostly of original songs that Pap wrote), but it also has albums by two other Paul Wilsons! 🙂 I don't know those gentlemen. If I remember correctly, one plays jazz and the other alternative rock. They both seem pretty polished and professional. I guess CDbaby somehow couldn't tell us apart. Good thing that I added my middle name with the newer releases.
Anyway, this is one of Pap's simpler songs in terms of the chords and lyrics, but I always found it poetic and thought-provoking. If you've ever been lost in the woods, even for just a few seconds, you may know the rising feeling of panic that can start.
If you've ever seen the movie The Edge with Anthony Hopkins, you know that it deals with this concept a little, with the protagonist explaining that most people lost in the wilderness die of shame; the shame and panic causes them to not think clearly and to give up. I think the analogy in Pap's song works well. Without Christ as our light and landmark, what else can we do but wander in distress?
In this song, Pap follows a similar pattern as in "See the Salvation of the Lord," where in the second half of the song, he connects the situation or plight directly to himself, rather than to the listener or some other person. In "See the Salvation," it happens in the final chorus. In "The Bright Shining Light," it happens at the start of the second verse.
In my last video, I mentioned that I was waiting on someone to create "cover art" for this song. I like how it turned out, you can see it at the top of this post. It seems to present the right mood for the song.
Please let me know in the comments what you think. I won't be using this art for the CD because this won't be the title track.
Thank you for watching, and I hope you have a great week!
Paul