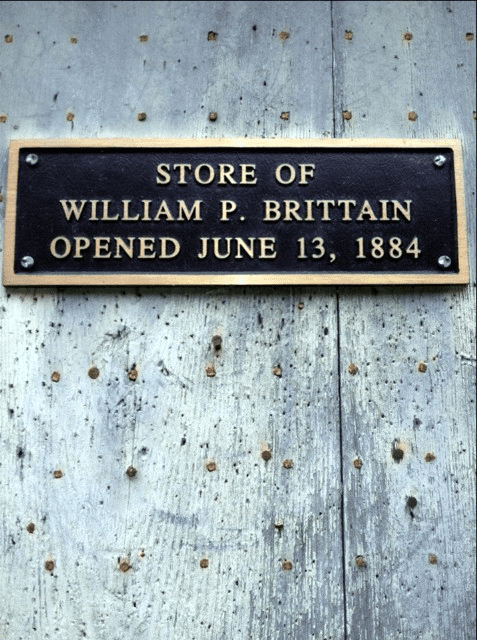 Today's Guest Post was written by Misty Kelischek. Photos are also by Misty Kelischek.
—————————————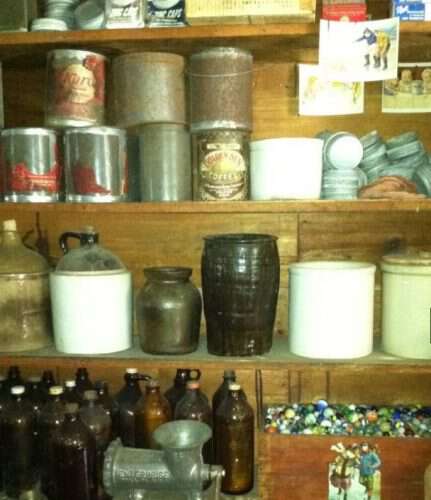 Have you ever heard of Brittain's Store? I had not until recently, as a student in Billy Ray Palmer's "History of Appalachia" class. Brittain's store was established in 1884, just outside of Murphy, NC. The general store closed its doors in 1932. William T. Brittain, the store's owner, walked home for lunch; had a heart attack; and died. Since his widow was not interested in being a shop keeper, she closed its doors to the public. 79 years later, they were opened to us.
I'm unclear about the 79 years between then and now. I don't know why it was kept as a time capsule. I'm just glad that it was. The thing that made my heart skip a beat is that it feels too good to be true. Tools that I have only seen rusted and lacking paint are still shiny, new and abundant. Beautiful old tins, jaw harps, harmonicas, pocket watches, corsets, shoes, gun powder, and even candy! We were told that every box still contains merchandise, but we respectfully left everything untouched. Luckily, the dynamite was removed once it began to liquefy several years back.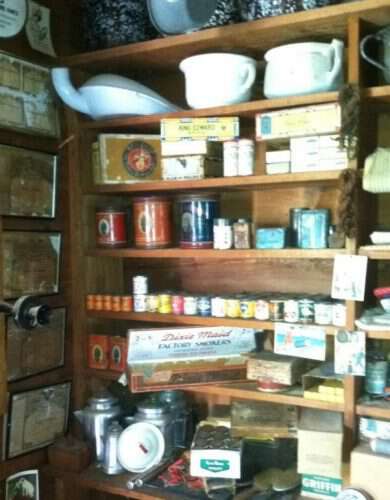 The store itself is built from rough hewn, old growth, heart pine and chestnut. I didn't see any ghosts, but felt them. There is so much life in that dimly lit space. I can imagine kids on their tip toes, trying to see into the candy jars; tired farmers sitting at the checker board; heat rising from the wood stove to warm the ladies up on the second floor who might be working on a quilt.
I cannot believe that this family has not sold out. It could bring them wealth and status, yet they humbly lock it away as if no one could be interested in their history. Do they know that my heart is filled with love for these things and that I want it all? I'm so grateful for their willingness to share this piece of history with me.
—————————————
I'm so grateful Misty took us along on her trip-aren't you? Misty is an amazing artist-check out her work at The Patterned Bird.
Tipper