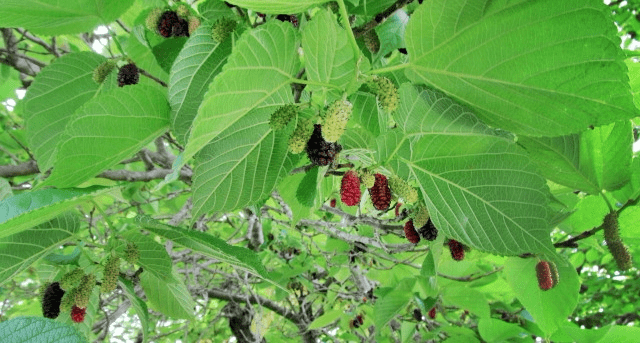 Not long ago someone asked me if I liked Mulberries. I said "Well I've never tasted one nor even seen one." Unbeknownst to me, I had driven past a huge Mulberry Tree for many years of my life.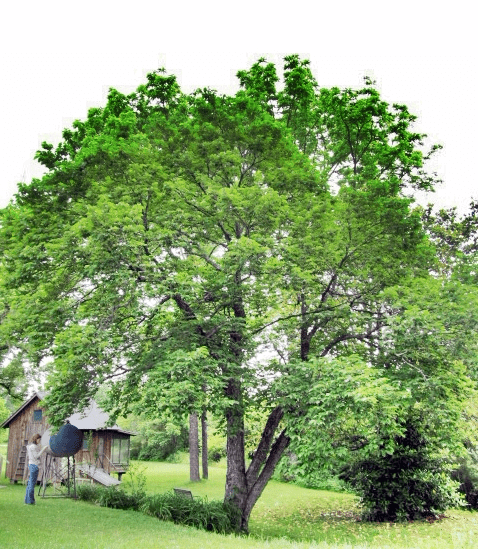 During the last year, Miss Cindy had the opportunity to move right down the road from us. She previously lived a little over 2 hours away. We have so enjoyed her being close by. Seems like we keep discovering reasons why were glad she's here-the most recent being the magnificent Mulberry Tree growing in her new yard.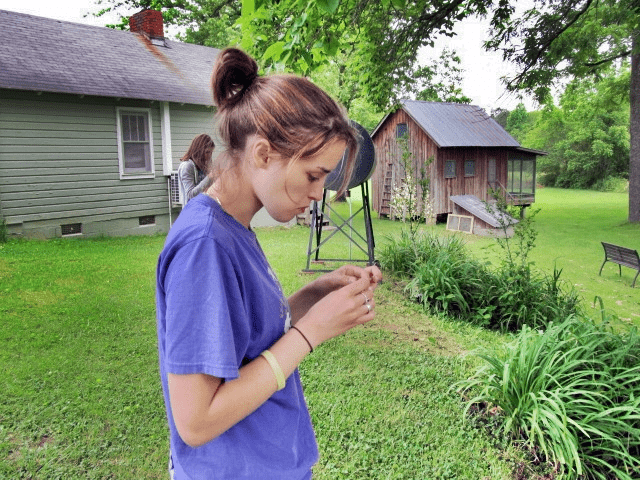 All she had to do was call and tell me she wanted me to come taste her mulberries. The girls and I jumped in the car and drove right over. It didn't take any of us long to decide that mulberries are very tasty.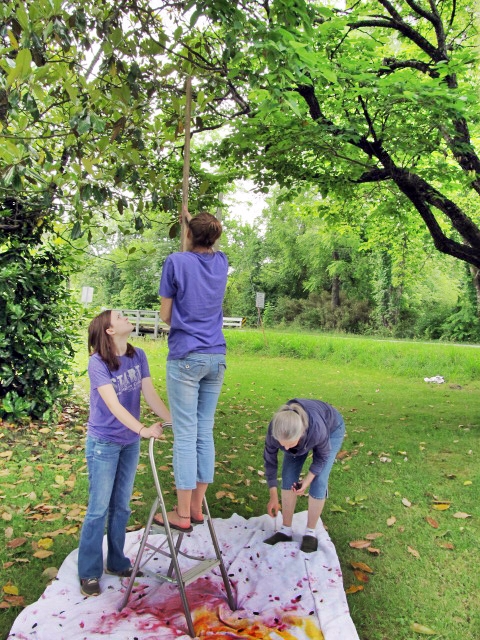 I said "Well since we're here lets pick up enough for a run of jelly." We had read or heard that some folks spread an old sheet or other covering out to catch the mulberries when they fall. We sort of tried that method but I believe we had better luck just picking up the ones that fell. The girls helped the falling process by gently pushing the lower limbs with a long stick.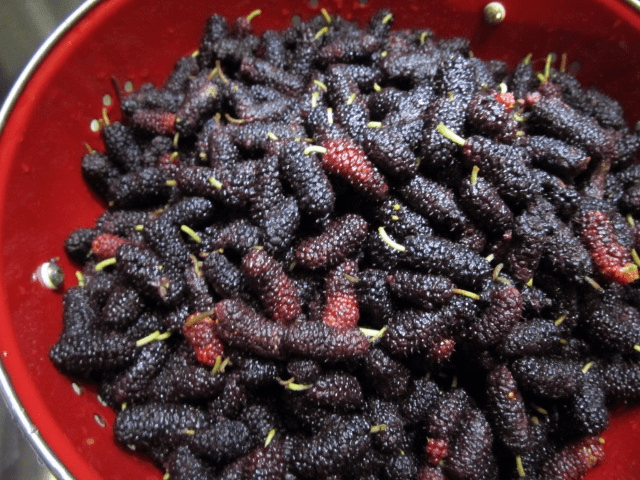 In just a short amount of time we had enough for a run of jelly. If I'd known how good the jelly was going to be I'd have stayed till every last mulberry was picked from the ground!
Mulberry Jelly
3-4 quarts of mulberries
1/4 cup water for each quart of mulberries
3 tablespoons lemon juice
1 box pectin
5 cup sugar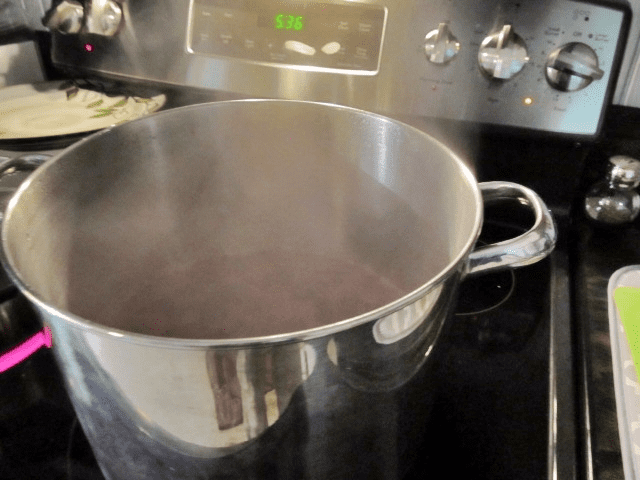 After washing mulberries put them in a large sauce pot with appropriate amount of water according to how many quarts of mulberries you have. Cook on medium heat until berries begin to simmer. Cook 10 minutes. Use back of spoon or potato masher to mash mulberries every once in a while to encourage them to release their juice.
You'll notice in the photos-I did not cap or de-stem each mulberry. I tried one or two but it seemed impossible and since I was making jelly not jam I decided to leave them.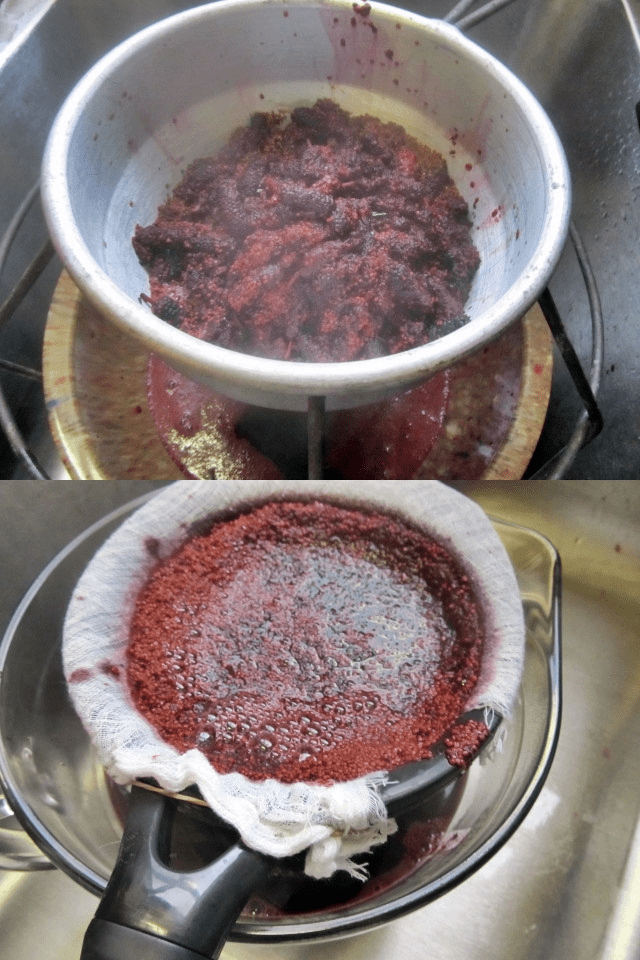 Drain mulberries, reserving juice to make jelly-discard cooked mulberries. I used a food mill to do my first straining of the mulberries and then I used cheese cloth to filter out the seeds that made their way into the juice. I do the same thing when I make Blackberry Jelly. I don't like seeds.
Pour strained juice into a large sauce pot and stir in the box of pectin and lemon juice. Heat juice until it comes to a full rolling boil. Once the juice comes to a boil add sugar.
Stir sugar until it's combined well with juice. Allow juice to come to another boil and boil for 1 minute. Quickly ladle hot liquid into sterilized jars and seal.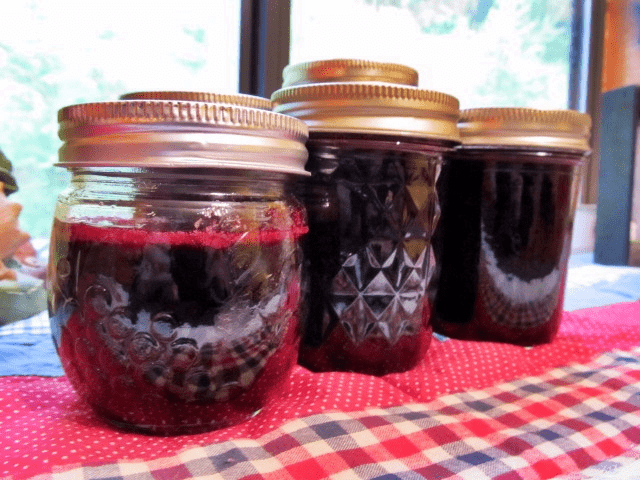 I couldn't believe how good the mulberry jelly turned out. The taste is similar to blackberry-only not as strong. Blackberry is hands down my favorite jelly. It's also Chatter's favorite. We both noticed picking mulberries off the ground is much easier than fighting briars, heat, sweat, bees, bugs, and snakes for blackberries. But we both agreed blackberry jelly is still tops and worth the struggle.
Miss Cindy's new old house was built about the same year Pap was born. After I realized the huge mulberry tree had been there for many many years I asked Pap if there were mulberries around when he was a boy. He said there was-and he told me a story about one mulberry tree that he remembered.
Tipper