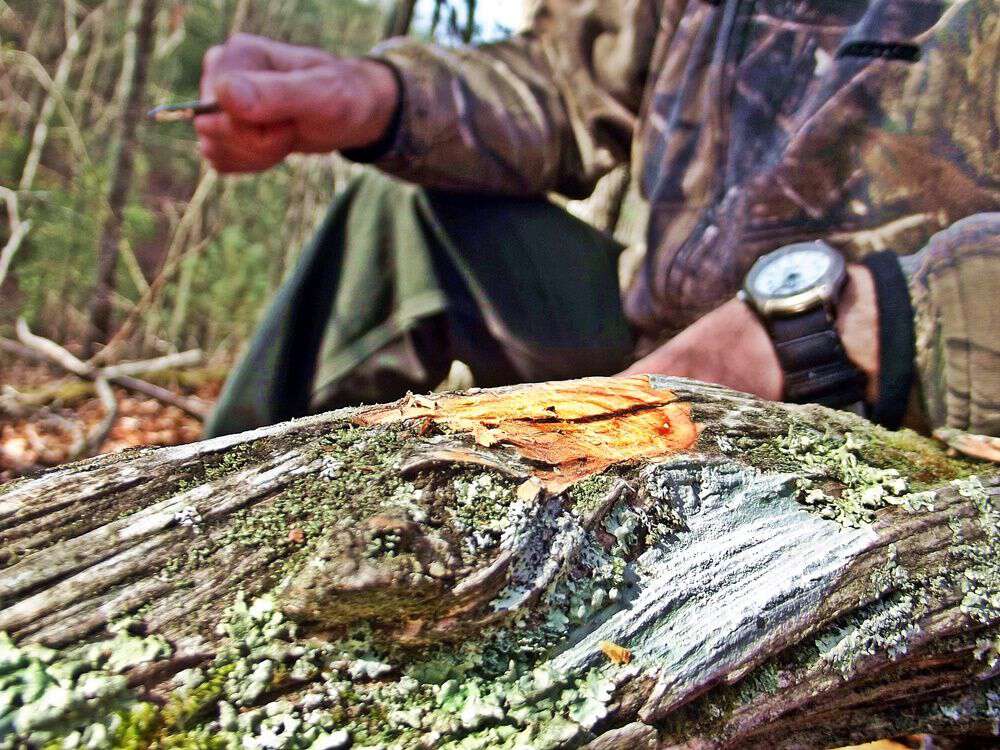 The natural decay of pine trees often results in a natural fire starter. In Appalachia the phenomenon is called: rich pine, lighter knot, pine knot, lightered, fat pine, light wood, heart wood, lightered knot, fat wood, or fat lighter wood.
I grew up hearing it called rich pine. A small piece or a few shavings of rich pine will help you build a fire in a hurry. In the past rich pine was also commonly used as a source of light.
In days gone by keeping an eye out for rich pine while you walked about your way was a natural part of life.
Pap was the oldest grandchild on his mother's side of the family. When he was a young boy his grandmother (we called her Big Grandma-I can barely remember her) liked to walk in the woods and hunt rich pine. Pap was her helper. He carried a sack to put the small pieces in and helped her drag the bigger ones home.
Granny told me her mother, Gazzie, came to visit for a week after they moved into the house Pap built. Granny Gazzie was tickled pink that her daughter had a new house, something she never had. But the thing that pleased Granny Gazzie the most was when she walked out to Pap's new garden. The area was hewn out of the woods, with trees still crowding close. As Granny Gazzie walked in the edge of the woods she seen several pieces of rich pine. She said "Oh this'll be a fine place to live. Just look at the wealth of rich pine right here handy for getting."
These days not near as many people in Appalachia are interested in gathering rich pine, but there are a few and I live with one of them.
Tipper
Appalachia Through My Eyes – A series of photographs from my life in Southern Appalachia.
Subscribe for FREE and get a daily dose of Appalachia in your inbox