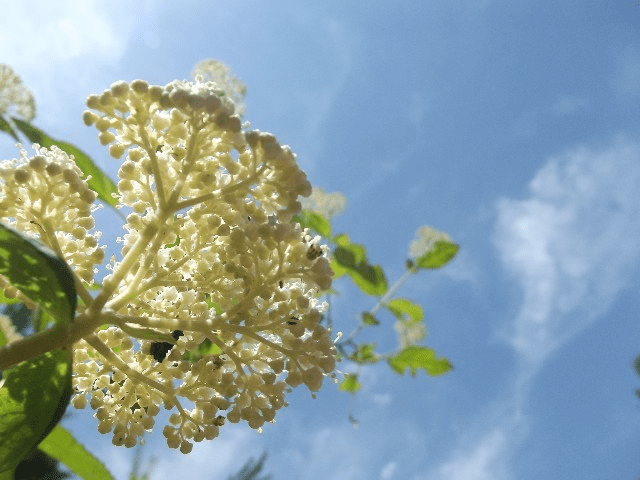 Wild Hydrangea grows throughout the eastern United States-and it grows profusely around my mountain holler. The blooms are not as showy as the blue violet hydrangeas you see dotting people's yards this time of the year, but around my house, the bees and other flying insects seem to prefer the wild variety over the blue blooms.
I snapped the photo above a few weeks ago-I'm hoping to see some blue sky again very soon. Brasstown has had over 5 inches of rain in the last 2 days. As I type this post, I hear the rain pounding away on our tin roof, and the forecast is for the rainy weather to continue through the middle part of the week.
One of the girls asked me why it was so rainy this year. I said "It just is-I guess the waters of the mighty deep are replenishing themselves."
Tipper
Appalachia Through My Eyes – A series of photographs from my life in Southern Appalachia.