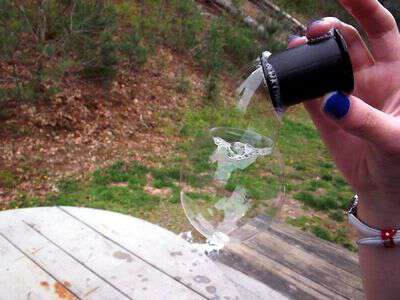 Blowing bubbles is a right of childhood. At some point, either at home or at school, children experience the joy of blowing bubbles.
According to the website, History of Bubble Blowers, bubble blowing as a child's activity goes back to ancient times. The same website states the first patent for a bubble blower was in the early 1900s. (click here to see all the bubble world records-who knew!)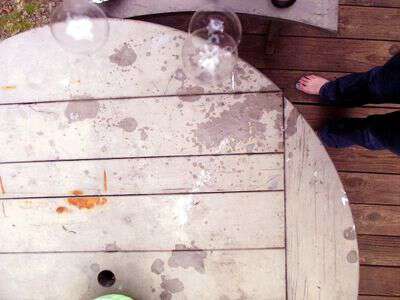 Bubble blowing solution is easy to make and you can make bubble blowers out of almost anything-straws, pipe cleaners, wire, even empty thread spools (Granny taught me that one).
So many things we teach our children pull us quickly back into our own childhood days. On the day I first taught the girls to blow bubbles, they were so small they got more solution in their mouths than on their wands. As I blew bubbles at them I marveled at the swirly colors and the way the bubbles reflected the sky, the trees, and the 2 prettiest chubby little faces I had ever seen. I thought wow how did I forget how much fun this is and why did I wait so many years to blow bubbles again.
Are you a bubble blower?
Tipper