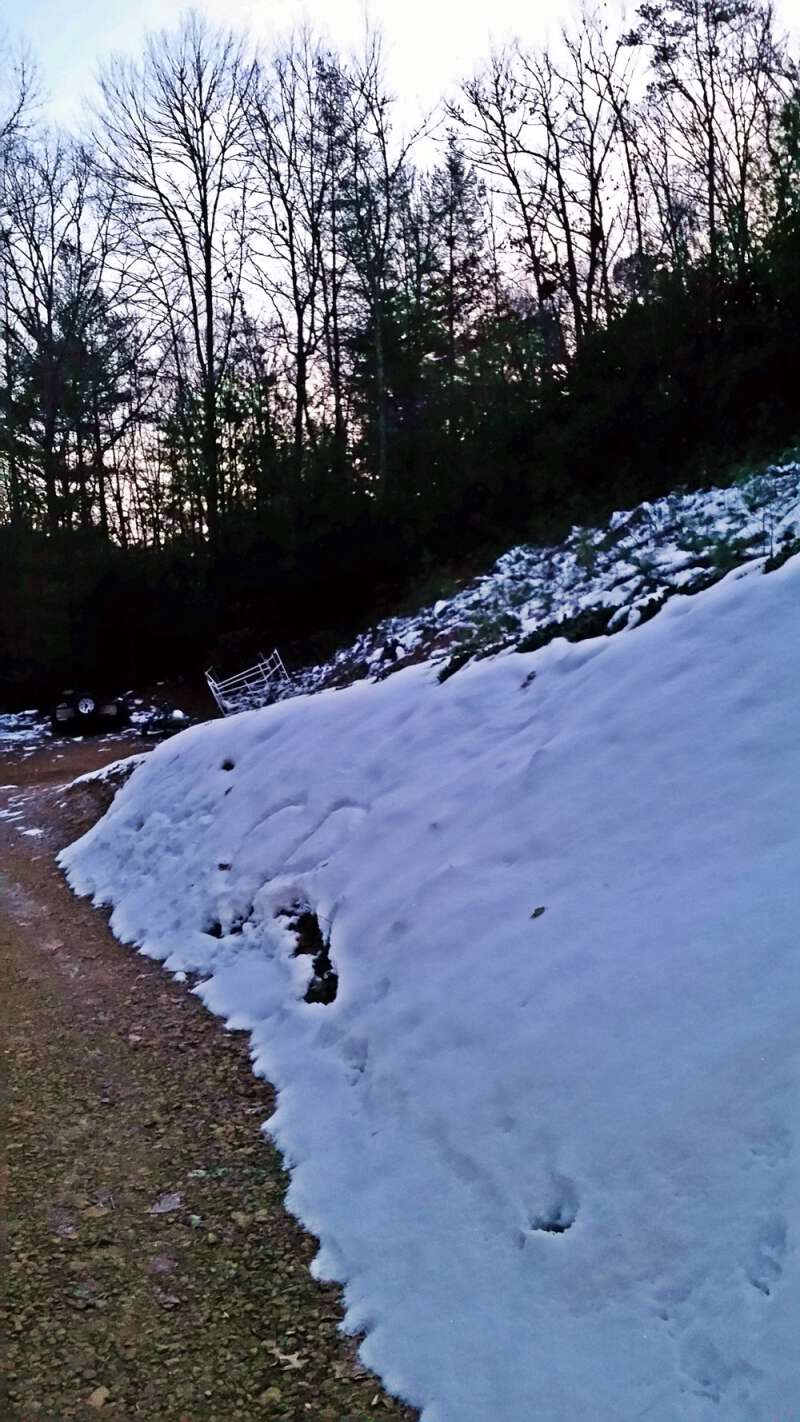 My big snow is still hanging around. We were finally able to get all the cars off the hill so we're back to our normal daily lives, but we're still slipping and sliding off the back deck and through the yard to the chicken coop.
All my life I've heard if snow lays on the ground for three days it's waiting on more. I've often seen the old piece of folklore prove true and you all know I'm keeping my fingers crossed having snow on the ground for a whole week means I'll get lots of snow this winter!
Here's some other snow folklore I've gathered from Blind Pig Readers over the years.
If it snows crosslegged it'll be a deep one
If it's cloudy and smoke rises it might snow
The number of days old the moon is at the first snow tells how many snows there'll be that winter
Wait until the snow flies before you rob wild bees
If you scrub your wooden floors with water from melted snow they'll turn black
Dry snow scattered over a dusty floor and quick swept out will beat any carpet sweeper ever you'll buy
The day of the month the first measurable snow falls is supposed to be the number of measurable snows that winter (Maybe I'll really get eight snows this winter!)
Chimney smoke hugging the ground; there snow will soon be found
Got any other snow folklore? If so please share it with us!
Tipper