Today's guest post was written by James E. Gentry.
The Dancer written by James E. Gentry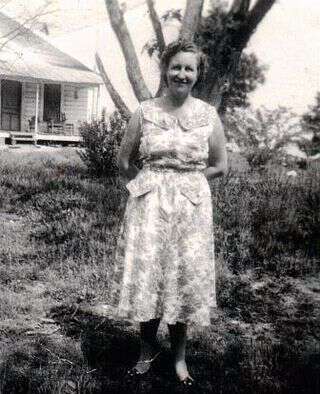 She shall never kick up her heels again
In the spirited dance of the mountains
As the fiddle saws out a rousing tune
And the banjo trots along behind.
Never again will her toes tap and twirl
As they did by the light of the old oil lamp,
When her laughter echoed down the valley.
Ninety years or so, a tune was never played
That didn't find her feet in motion
And the joy she felt, if added up
Would fill the vast spaces of the hills.
Now she and the fiddle lie silenced
In their velvet lined cases
No longer making a joyful noise
And the feet that stepped and twirled and tapped
Are as still as an early winter morning.
No matter how fast we dance
Time is always right behind us
Trotting along like a twanging banjo
And playing a mournful tune.
We spin our way through the years
And move in and out of the circle
But the dance always brings us back to the middle
Where the hand of the clock
Spins it's last tick.
——————-
James wrote this poem after the death of his grandmother, Toy Gentry.  James said "She was 95 years old and grew up in the mountains of North GA. She buck danced and square danced until she was in her late 80's."
As a lover of mountain music as well as mountain dancing I especially enjoyed James's poem-I hope you did too. The photo James shared of Toy makes me wish I could sit a spell with her on the porch you can see in the background.
If you make it to the JCCFS Fall Festival this weekend-you can see some mountain dancing for yourself.
Tipper