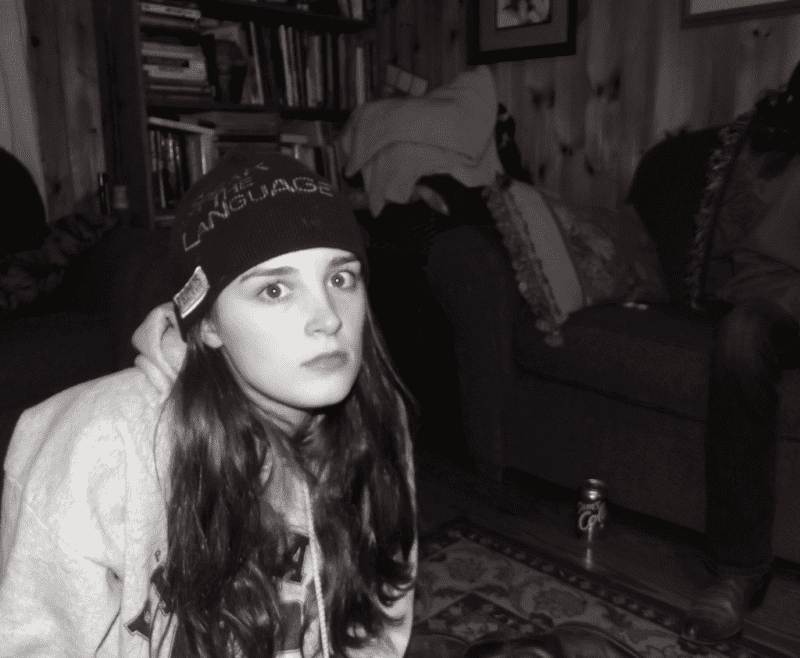 Ever heard the word 'blare' used to describe someones eyes? See Chitter's face in the pic above-when she looks at me like that I say "Don't blare your eyes at me."
I've heard blare used in relation to someones eyes my entire life. Another example-Pap might say "Now he was hot. He looked up there at them, blared his eyes, and said "No Sir that ain't gonna happen here!"
I checked my Dictionary of Smoky Mountain English to see if the word was listed there-it's not. I did find it on this website: Jim McManners – Ferryhill/Cassop C20/mid. Mr. McManners has compiled a list of words he heard used in the 50s and 60s when he was growing up in England. Only in his area of the UK the word is used to mean cry-as in "She blared her eyes out after she lost her dog."
After I started thinking about the word-I tested my girls and one of their friends. I asked them "If I told you not to blare your eyes at me would you know what I meant?" They all 3 said yes-and all agreed I would be telling them not to cut their eyes at me or give me a dirty look.
So the use of the word blare in relation to eyes is alive and well in Brasstown NC-what about where you live?
Tipper
Appalachia Through My Eyes – A series of photographs from my life in Southern Appalachia.