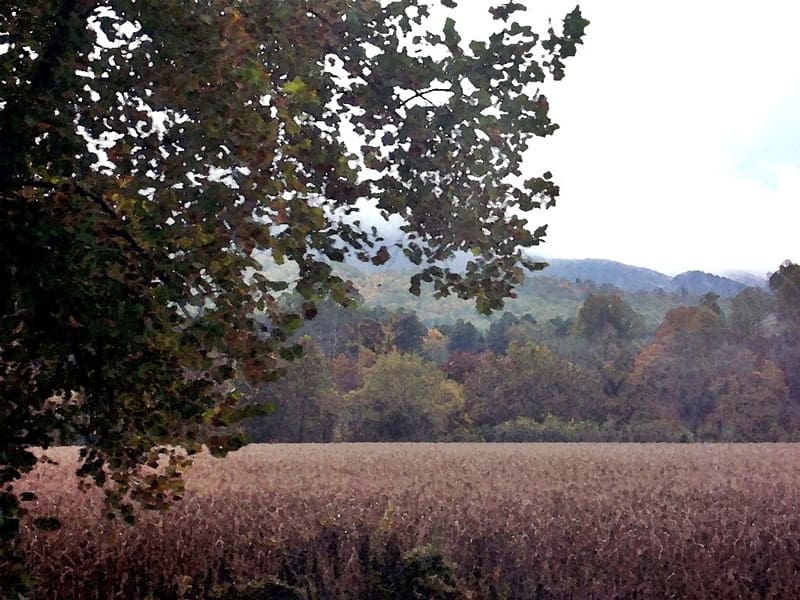 I so enjoyed reading all of your wonderful comments on yesterday's Say What? post. As Kris pointed out every region of the world-Australia in his case-has their own unique sayings. Whatever the area I believe people ought to hold on to them and use them so they'll be passed on to the coming generations.
Jim's point about old sayings being common in Appalachia was a good one and he even used a saying to say it!
A few other things that jumped out at me from yesterday's comments:
John-who lives over the big pond said this in reference to my "If you're going to dance you'll have to pay the fiddler" saying: "He who pays the fiddler calls the tune" may well be the original saying, that's what I used to hear when I was small, in other words "when you start to pay your way around here you can have things how you want them!" Since so much of our language came from the British Isles-I bet John is right.
Brian Blake said: "For the love of Pete probably refers discreetly to Saint Peter, without taking the Lord's name in vain." A few of you mentioned the saying For Pete's Sake-bet that one is in reference to Saint Peter too.
Pam Moore told about a saying I've never heard-one with a very interesting story behind it: "My mom would always say that we had "enough food to feed Cox's army". I asked her who Cox was and she said she didn't know, it was just something that her parents said. I did some research and found out that there were two Coxs. During the Depression, in 1932, a priest named Cox led a march on Washington, DC consisting of unemployed men from Pennsylvania. In 1894, another depression year, Jacob Coxey led a protest march into Washington, DC to ask that jobs be created. I thought it was interesting that there were two "Cox's armies".
Ethelene Dyer Jones gave a wonderful explanation for the old saying-its raining cats and dogs (which happens to be what it's doing right now in Brasstown): "How about this one: "It's raining cats and dogs!" By researching this old saying, I found that it dates back to thatched-roofed houses, when straw was piled high to keep out the elements from the crudely-built dwelling. The cats and dogs (and other creatures) would sometimes crawl upon the thatch and sleep. When a heavy rainstorm came, the weight of the rain on the straw, plus the added weight of the poor animals (that were surely getting wet!) made the animals fall through the roof and land inside the hut. Therefore, "It's raining cats and dogs!" We still say it. But who has ever lived in a thatched-roof house?"
Ed Ammons chimed in with several sayings. But the list from the gentleman he works with-made me wish I worked there too-or at least that I could meet the man and hang out with him for a while!
Bill Burnett shared a saying he had just heard and his thoughts on it:  "I heard one yesterday that was new to me "I'll be the son of a Motherless Goat". just what does that mean? A lot of these are used in place of some vulgar swearing but why do they catch on and pass from generation to generation?"
Rachelle had a cute comment: "We are forever more telling Landon we are gonna jerk a knot in his tail, and he says "Nannie, I not have a tail"."
PinnacleCreek shared one I've never heard but loved:  "I learned a new one from a lady I once worked with. She used to say to coworkers "Don't sit there like Ned in the Primer!" I sure hope these are forever preserved."
Ron Banks had one I have heard in the past but had forgotten: "In regard to a good church sermon: Now, if that don't light your fire son, your woods wet!"
Bradley had this one: "The one that used to make all the young boys mad was when he would act like he was trying to cheer someone up. He would put his hand on their shoulder and say, "Now son don't worry its always darkest right before it turns pitch black, besides it could be worse it could have happened to me."
Martina had some good ones: "Grandma said of her grandson, an extreme procrastinator: "He doesn't ride the horse the day he puts the saddle on" Mom used to have comments while driving of "great grandmother's corset stays" and "stars and garters". I don't know if they were substitutes for naughty words or were just vintage expressions."
I shared your comments with The Deer Hunter who believes strongly in using sayings to spice up his conversations. A few of his favorites:
deader than 4 o'clock
happy as a pig in slop
drunker than a 9 eyed spider
One of my very favorite sayings came from one of you. Back in February Linda left this comment on one of my Appalachian Vocabulary Tests: My mother used to say: "Your milk of human kindness has turned to bonnie clabber."
That saying has stuck with me ever since she left the comment. I'm not sure why-if its because it sounds like its really old or if its the firm sound it has or because its so descriptive, but I love it.
Thanks again for all the great comments. You guys really do make the Blind Pig a better place to visit!
Tipper