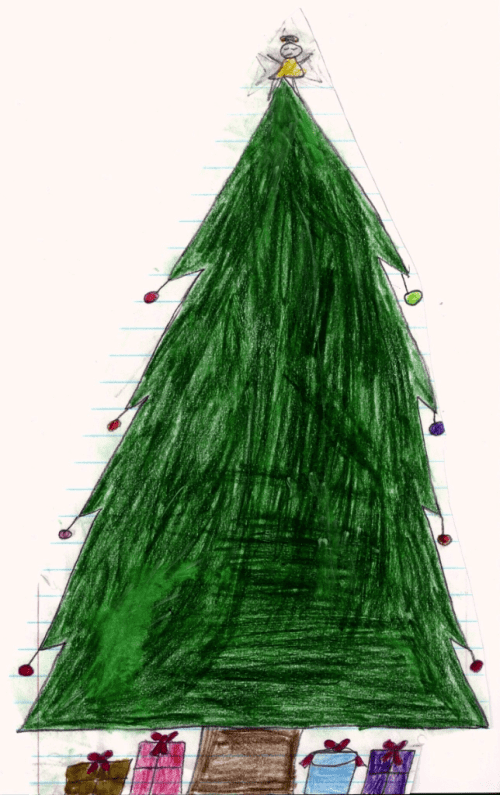 I've been re-reading The Foxfire 40th Anniversary Book. The book has several pages of Christmas stories. Here's one I especially like:
When I was ten years old, my stepfather broke his arm just before Christmas. We was goin' to have nothin' for Christmas. Us kids, we took a big cardboard box, cut a little Christmas tree out of it, propped it up on our library table in the livin' room, made little ornament things for it, put it on the tree, and had the best little tree. Uncle Earl, who was in the war, came to our house on Christmas Eve and brought us a Christmas tree. He had come home on leave. He was still in the Army. He made a career of it. We had a little box of ornaments and tinsel. We had a new family in our neighborhood. Their mother and daddy was dead, and they was livin' with their sister and her husband. There was three of those brothers, and they were the nicest boys. They had little nieces and nephews of the sisters, so it was a pretty big family. They had just moved into the nighborhood. Us kids said, "Mother, can we give our Christmas tree and things that Uncle Earl brought us to them?" She said, "Oh, I don't know." People were proud, so proud. I said, "They won't care. Let us kids take it over there and give it to them" We walked through the fields, and there was a big snow on. My brother and my little sister and I walked and carried this to where they lived. We gave them the Christmas tree, and they were so proud of it. We recycled a cardboard box, and we colored it with green crayons to make us a Christmas tree. We loved that tree so much that we wanted to give our real tree away. We did, and then they had Christmas, too. I was ten years old."

-Josephine Miller, Spring/Summer 1999
——————-
If you've never read any of the Foxfire Books-I highly recommend them. The great folks at Foxfire are still cranking them out. Click here to jump over and visit the Foxfire online store.
Tipper