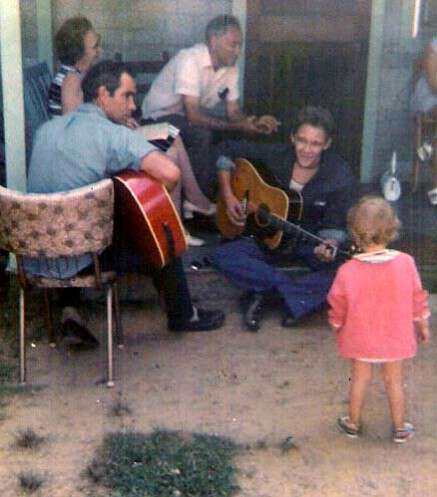 Pap sitting in chair, Pearl, Byers, Ricky sitting, and Tipper standing
I'm sharing another favorite Pickin and Grinnin in the Kitchen Spot with you today.
We filmed "Oh I Want to See Him" way back in 2008, just a few months after I started Blind Pig and The Acorn. I guess a lot of other folks like it too. The video has been watched over 27,000 times on Youtube.
The song was written by R.H. Cornelius. It's one of those songs I know every word of, but have no memory of learning. It was sung often at church when I was a child.
I like the video so much because there's not that many videos of Pap singing the verses alone. I especially like the firm manner in which Pap sings the words. It's easy to see and hear he believes in what he's saying. One other thing I love is Paul's flat-top picking. It is outstanding in this video.
I hope you enjoyed the video as much as I do.
Tipper
Subscribe for FREE and get a daily dose of Appalachia in your in