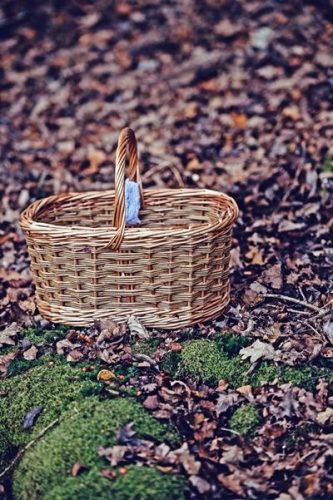 "My grandmother said that she remembered when she was fifteen or sixteen years old, maybe younger than that, thirteen or fourteen, and they were having a picnic where all the girls made picnic baskets. They would take them up in the valley and have a big picnic and auction off the picnic baskets to rise money for the church. The boys tried to get their girlfriend's picnic basket. She had made a basket, and they were sitting there, and all of a sudden these two men on these two big horses came riding up through the valley where they were. They were real tall-looking gentlemen, a man and his son. They younger man was seventeen or eighteen. He started trying to get her dinner, trying to pay for her dinner, but her father kept overbidding him because he didn't know who the man was. Her father overbid him and got the food so she couldn't' eat with him, but he ended up being her husband."
Caroline Moss – "Mountain Voices" by Warren Moore.
—-
I've been told Mamaw and Papaw Wilson met in a similar fashion. Really the only difference was Mamaw used a box for her dinner instead of a basket.
Tipper
Subscribe for FREE and get a daily dose of Appalachia in your inbox