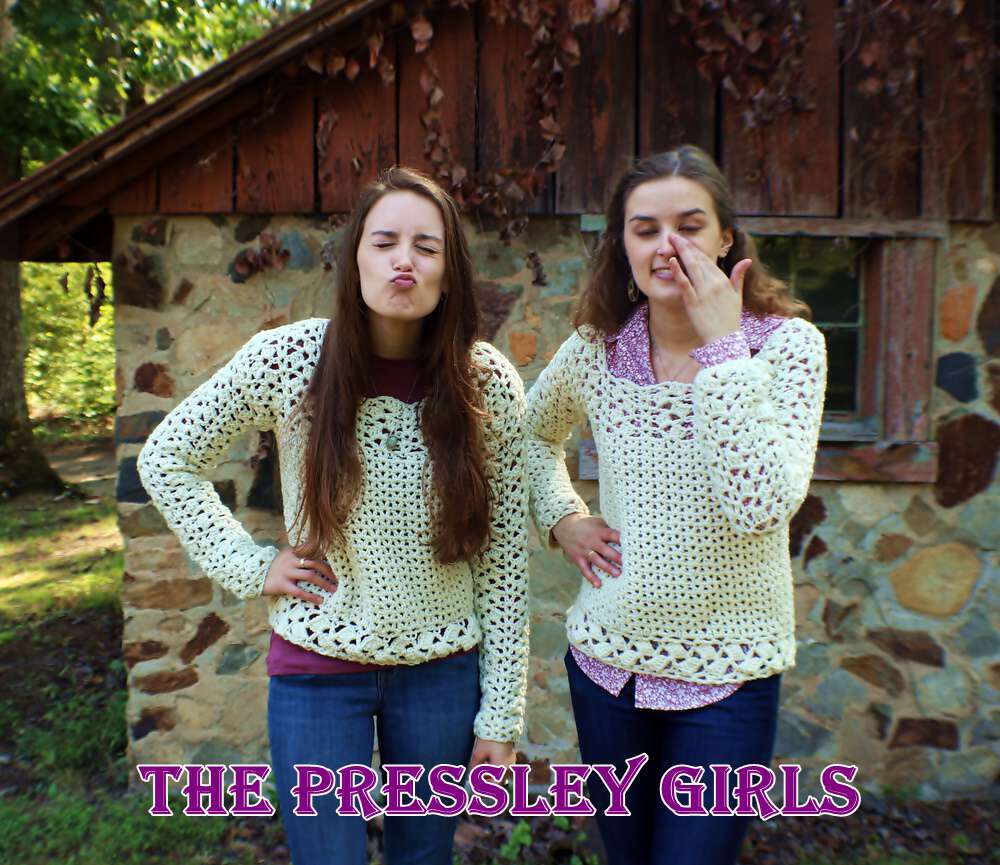 A few months back The Pressley Girls started an online variety show. It's something they've talked about doing for at least the last two years if not longer. Those of you who follow them on Facebook or Youtube probably already know about the show.
Over the last year the girls kept generating ideas for their show, but they never actually put them into action. From reading the blog you've probably gathered that the girls are real hams. They knew they wanted comedy to part of their show and that was one of the things that kept them from putting their ideas into action. They were coming up with all these elaborate skits but couldn't figure out how to pull them off. I told them "If you don't just jump in with both feet you'll never accomplish the show. You can't expect the first one to be exactly what you've envisioned so just start with something simple and go from there."
They took my advice and decided they'd do something similar to what they do when they perform Morning Song at the John C. Campbell Folk School and they would aim for one show a month. The first show went over with a bang! Everyone seemed to love it. You can visit their Youtube Channel to watch it here.
One of the girls came up with the idea of asking fans to post questions for them to answer. Between answering the questions and doing a few Christmas songs that took care of the second edition of The Pressley Girls Variety Show. Oh-and remember the comedy part? Well they managed to bring that aspect of their personalities into the second show in a big way!
Watch the video below to see this month's Pressley Girls Variety Show.
I hope you enjoyed watching the girls…and Little Joey. He's become a regular member of our family in the last year. He's got a mean streak but overall he's very entertaining to have around.
Tipper