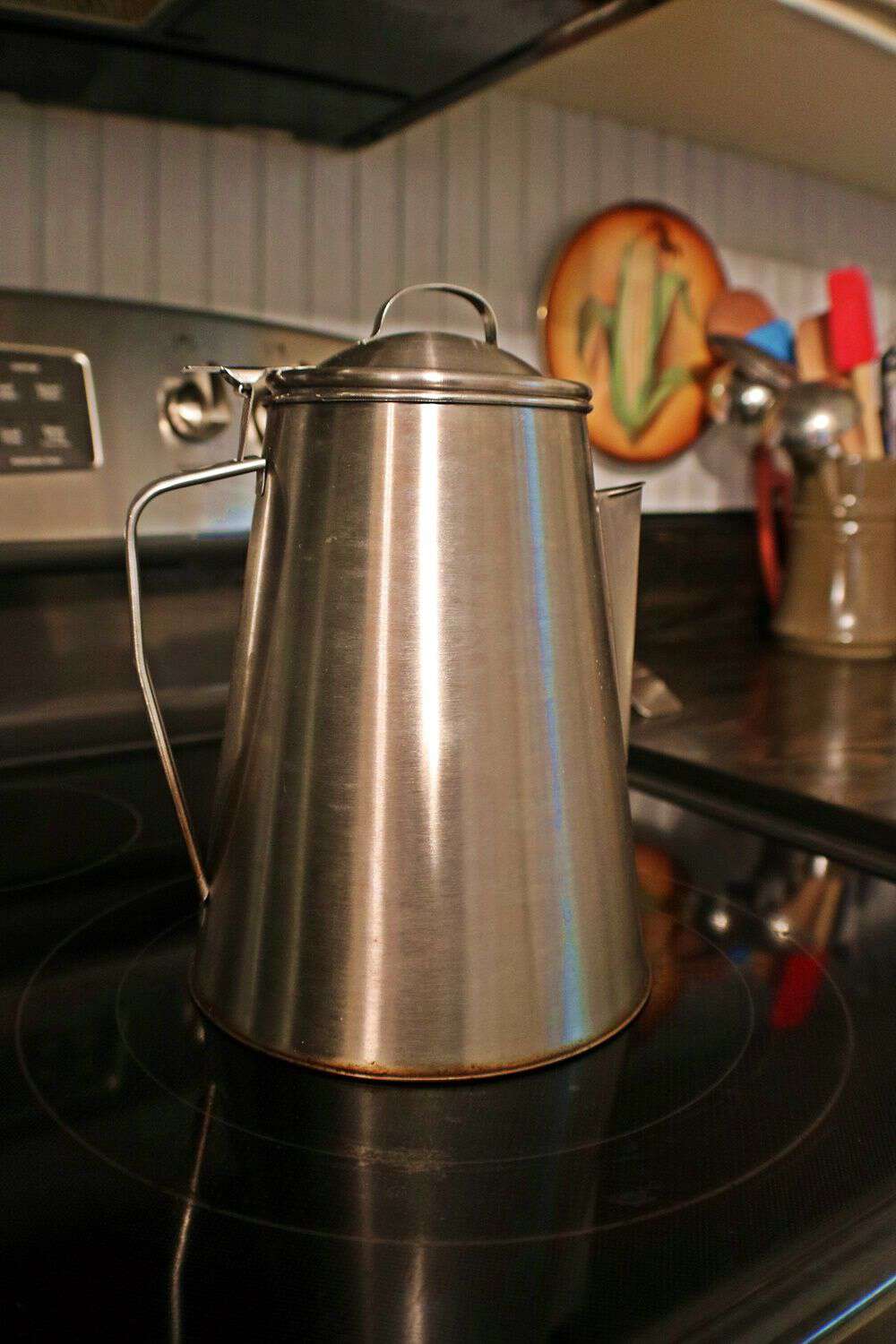 "One old man, now he was so stingy-this ain't no joke; it's a fact-he took coffee beans, and he dried 'em in the stove just about like you'd fix a peanut. Then he took a string and put a hole through several beans of the coffee, put the string through it. Wouldn't let his wife bother it. Called it "jerk coffee." Then, he'd hold the coffeepot lid up and hold these beans down in here on this string and let it stay so long. Then he'd jerk it out. Hang it up, let it dry, and use it again.  And that's what's called "jerk coffee." I'd call it water.
It ain't no joke. I'm a-tellin' you the truth! Then they got to where they'd save the grounds. They'd buy 'em, make their coffee, and then they'd take 'e out and put 'em on a board and let 'em dry. They they'd go back and make it again. Which it got very weak towards the last of it.
And that's the way the thing went, just to tell you the truth. There was a lot of stuff then that people don't fool with now."
Stanley Hicks, 1911 Watauga County – "Snowbird Gravy and Dishpan Pie" written by Patsy Moore Ginns
—————
If that wasn't enough coffee talk for you visit this post from the archives about saucering and blowing your coffee.
Tipper
Subscribe for FREE and get a daily dose of Appalachia in your inbox