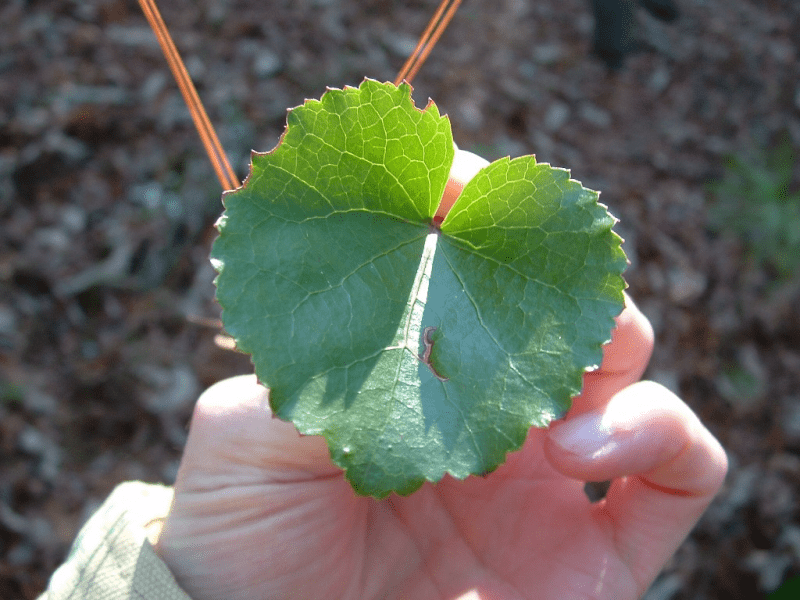 If you've walked through the woods in the mountains of NC-then you've most likely seen the Galax plant. It's small, shiny, bright green leaves brighten the dim understory of the woods throughout western NC. I can stand in my yard and see it growing-and when I was a little girl-Galax was a favorite addition to the mud pie creations I made in Granny and Pap's backyard. I didn't know what it was called-but I knew where it grew when my pretend cooking needed something green and shiny added to it.
Although I've been familiar with the plant my entire life-it was only after reading John Parris's My Mountains My People that I discovered the sale of Galax has been a million dollar industry for western NC.
Parris's book was published in 1957 and had this to say about Galax:
"For almost half a century many a mountain man has been using galax leaves for money. Right now the market is booming just as it does every year about this time for galax has become synonymous with Christmas, and the round heart-shaped leaves of bronze and wine red are fetching a pretty penny in the florist trade. Even during the depression there was a steady market for them in the North where they were used for funeral wreaths. As an industry confined to our mountains, gallackin' that's what mountain folks call gathering the leaves is comparatively new. Some folks say that T.N. Woodruff up at Low Gap started it back in 1907 when he visited a florist friend in New York and took him a few bunches of galax leaves as a gift."
As you might imagine in certain areas Galax was gathered almost to the point of extinction. And in many areas-it's against the law to harvest Galax today. But the fact remains-Gallackin' is still a way to make money in western NC.  In recent years efforts have been made to commercially produce Galax-as a way to ensure the continued economic benefit of selling Galax as well as to make sure the native plant continues to flourish. You can read about one of the trials by clicking here.
I've never gathered Galax to sell-nor have I known anyone who did. But as I looked at the leaves and thought about folks gathering them to sell each Christmas-I was reminded of my days of pulling tobacco leaves for Mr. Hollingsworth to make money for Christmas shopping. And of Miss Cindy's stories of her Mother and Aunts making their special Mints to sell at Christmas time.
Questions: 1. Have you ever heard of Gallackin? 2. What have you done to make extra money for Christmas?
Tipper