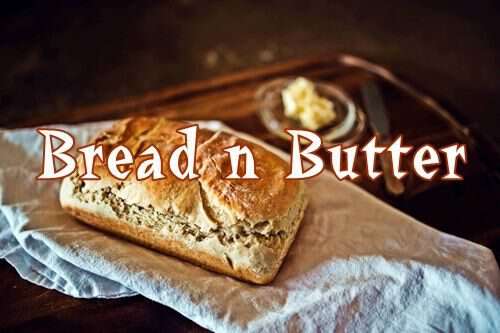 Blind Pig reader Hazel Carr, sent me the following question after reading the childhood game posts I've been sharing.
"Do you remember that when 2 people are walking together, and they come to a post (or other item) and one goes on one side and the other goes on the other, then they say "Bread and Butter".  I have forgotten what is said after that."
I've never heard the bread n butter saying before, but a quick google told me lots of other folks are familiar with it. The saying seems to have been wide spread at one time and is thought to be very old. Folks from various places in the US comment about the saying on this page as does someone from Scotland.
The saying is a superstitious one said to prevent the pole or other obstacle from literally coming between two people and causing a rift in their friendship. The saying seems perfect for keeping folks together as everyone knows once you spread butter on bread there's no getting it off 🙂
Tipper
Subscribe for FREE and get a daily dose of Appalachia in your inbox