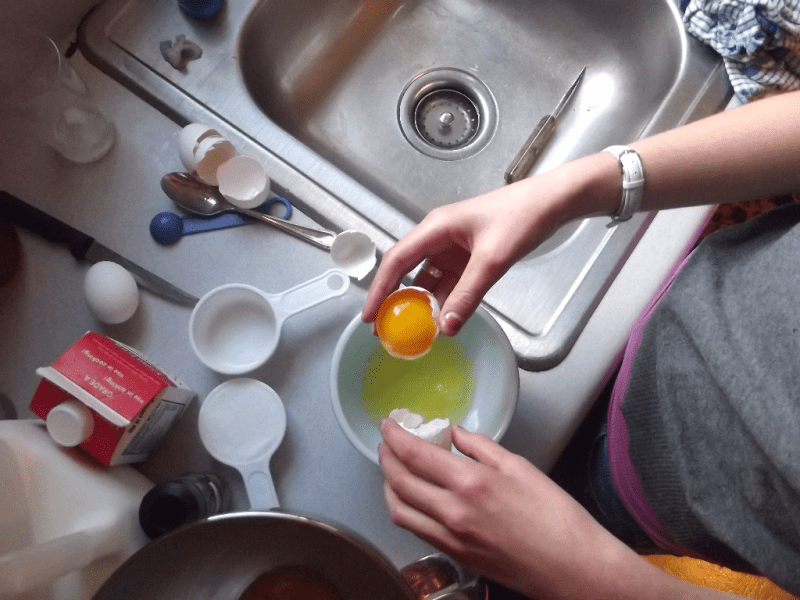 Do you like eggnog? Truth be told, I never even tasted it until Chatter claimed she liked it a few Christmases ago. I don't have a clue where she tasted it-maybe at Nana's?
Anyway, every Christmas since then she's asked me to buy her a small carton during Christmas. Maybe it's just me, but I swear it tastes like milk mixed with paint thinner.
So this year when she asked me to buy some I said lets try to make it homemade. I found a recipe online, and then we tinkered with it slightly.
We used:
4 egg yolks
4 egg whites
1/3 cup sugar
2 cups milk
1 cup heavy cream
1/2 teaspoon nutmeg
1 teaspoon vanilla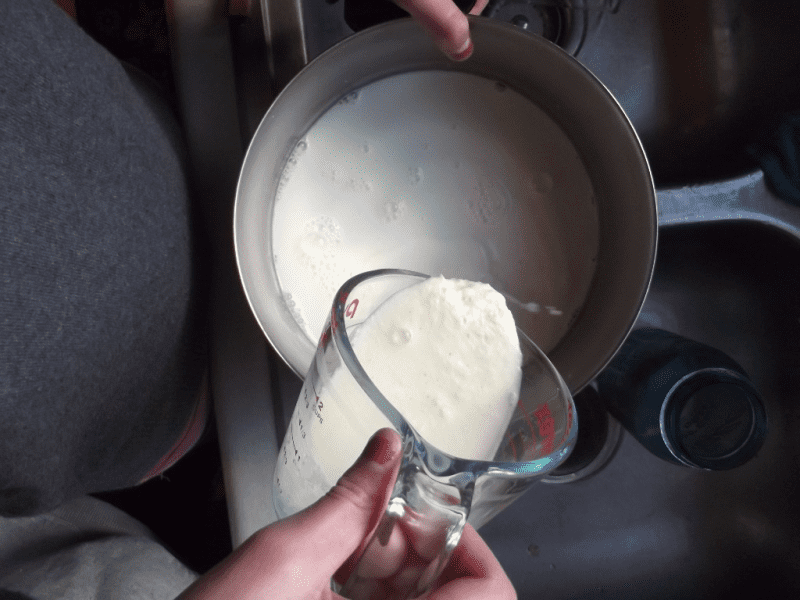 Separate the egg yolks from the whites; beat the egg yolks well; reserve the whites in the frig for later.
Add sugar, mix till light and creamy.
Heat milk, cream, nutmeg, and vanilla. Bring mixture to a boil, then remove from heat.
Add a little of the hot mixture into the egg/sugar mixture and stir well. Gradually add all the egg/sugar/milk mixture into the hot mixture stirring constantly.
The recipe we found online said to heat the mixture until it reached 160 degrees. We used a thermometer, but it was pretty much that temperature after just a minute or two on the heat.
Transfer the mixture to a bowl or other container and chill.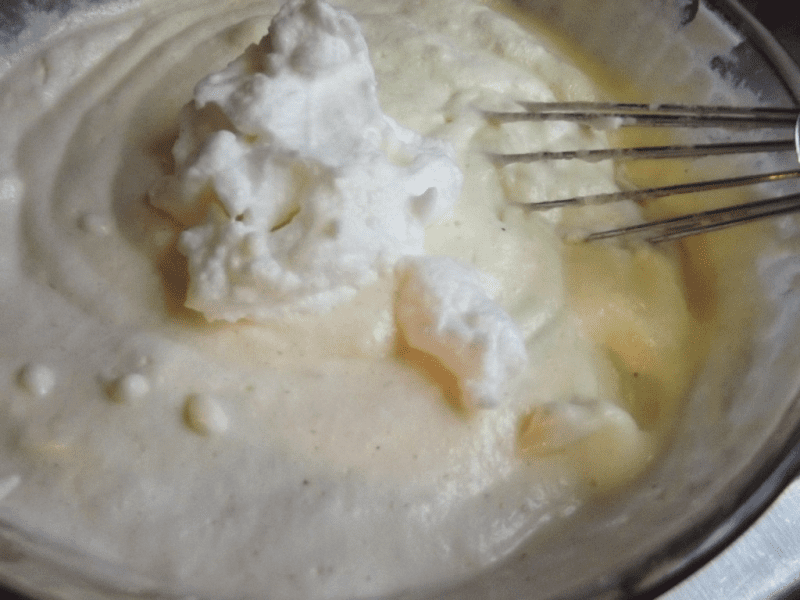 After the mixture is chilled and you're ready to drink the eggnog beat the reserved egg whites until they reach the stiff peak stage.
Whisk the stiff egg whites into the chilled mixture.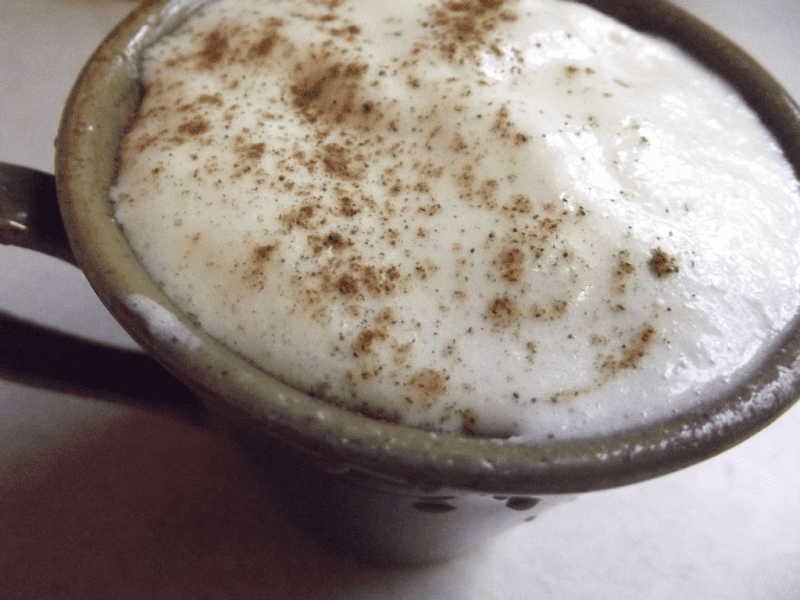 Serve eggnog with a sprinkle of cinnamon or nutmeg on top.
Now I can see why Chatter likes eggnog-anyone would like this eggnog. The stiff egg whites made it very thick, but we didn't mind. Once the leftovers sat in the frig overnight they weren't near as thick.
We made the non-alcoholic version, but I suppose you could add the traditional brandy or whiskey if you wanted too.
So do you like eggnog?
Tipper