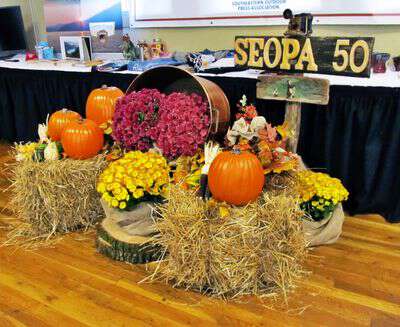 Several weeks ago I told you I was about to walk on strange ground, the strange ground I hinted at was the annual conference of the Southeastern Outdoor Press Association (SEOPA).
It was over a year ago that I was invited to speak at SEOPA's annual conference. I was beyond flattered, but truthfully I didn't know very much about the organization.
SEOPA was organized in 1964-right here in my backyard-at Fontana Village. Evan Means from Tennessee played a role in the birth of the organization.
According to SEOPA's website their purpose is to:
• Promote quality communication of outdoor activities and issues.
• Promote ethical conduct in communication of outdoor activities and issues.
• Promote fellowship among persons engaged in communication of outdoor activities and issues.
• Promote education of members and the general public through communication of outdoor activities and issues.
• Promote interchange of information with other professional communication groups and organizations.
My invitation to present at the conference involved two separate activities. I spoke about the Blind Pig & the Acorn in a presentation titled Blogging from the Heart and I hosted an Appalachian Cooking Demonstration.
Although I was nervous about presenting at an event I had never even been to-I was also very excited about the prospect of meeting new people and experiencing all the conference had to offer-which was a lot! The line up of speakers and entertainment was totally amazing.
This year's conference was SEOPA's 50th Anniversary. And in honor of that first meeting back in 1964 they held the conference at Fontana Village.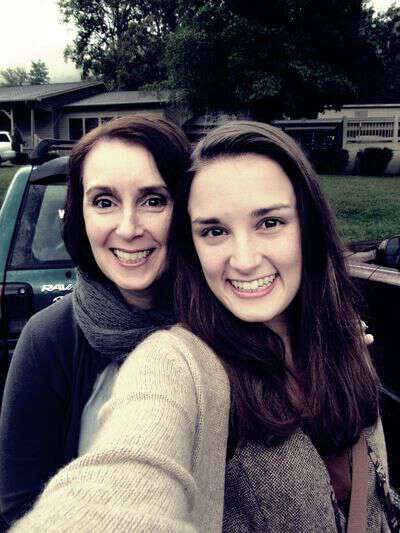 Chitter applied for the Lindsay Sale-Tinney SEOPA Conference Scholarship which gives an aspiring young outdoor writer or photographer an opportunity to attend the conference. Although Chitter did not win the scholarship, she was invited to attend as my guest, which greatly added to my excitement.
My blogging presentation was warmly received, with more than a few folks telling me I inspired them to start their own blog. And my cooking demonstration was a huge success as well. Many of the cooking attendees have contacted me since the conference to let me know they're loving my recipes…and wowing their families with their new cooking skills!
Words really can't express how impressed I am with SEOPA. From the moment we arrived we were treated like family. During the 4 day event I had lots of time to sit back and really watch people. Kindness, encouragement, helpfulness, and general good spirits abounded in every person.
I have so many things about the conference I want to share with you, and due to the generosity of SEOPA members I have quite a few giveaways to share with you as well. So be on the lookout for more posts about my experience at SEOPA's 50th Anniversary Conference.
Tipper
p.s. A big THANK YOU for the well wishes for Pap! He was honored and humbled by your comments. He had a better day yesterday-and hopefully we'll know more after a few more test and he'll soon be home!!