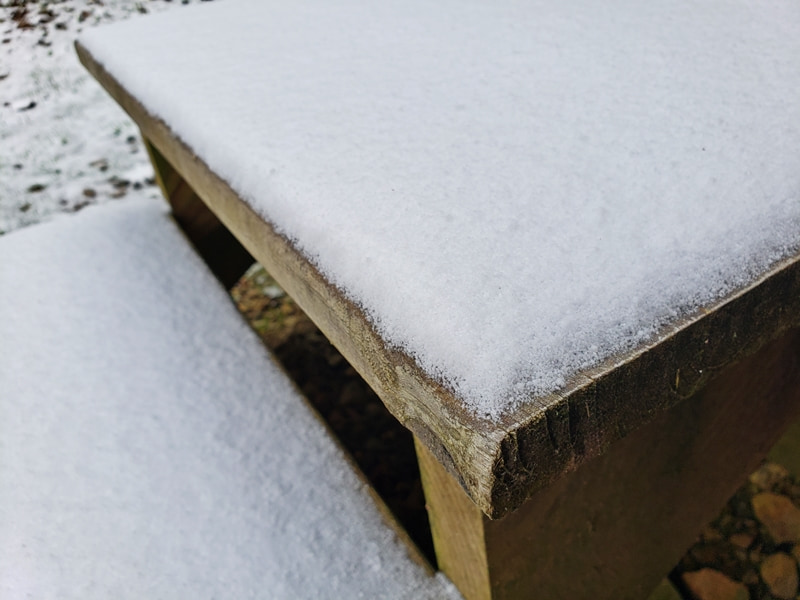 Over the last two weeks we've had several days of snow, but none of them have been more than a skiff.
The only measurable snow happened about a month ago and it was only about four inches. The snow was absolutely beautiful, but only lasted one day. By the next evening it was like it had never happened.
I'm plumb foolish about snow. I'm still hoping for a big one before spring of the year arrives.
—-
skiff noun
A thin layer, small amount (esp in phr skiff/skift of snow = a light fall of snow).
1834 (in 1956 Eliason Tarheel Talk 294) last night we had a little skift of snow. 1904 Kephart Notebooks 2:600 A thin skift of clouds. 1939 Hall Coll. Cataloochee NC We just got out on top, and there was a little skift of snow a fallin'. (Will Palmer) ibid. Cataloochee NC They was a little skiff of snow, and that was how come to see their sign (Steve Woody) 1953 Hall Coll. Plott Creek NC My grandmother has told me that when they first were back there, and they'd be snow or anything, a skift of snow around the pens, they'd be bears and wolf tracks all about there trying to get the stock from the barn. (John Plott) 1966 DARE = the first thin ice that forms over the surface of a pond (Brunsville NC); There's just a skiff of ice (Spruce Pine NC).
[OED skiff "a slight sketch, trace, touch, etc." chiefly Scot; cf CUD/HT skift "a light shower"]
—Dictionary of Smoky Mountain English
—-
Tipper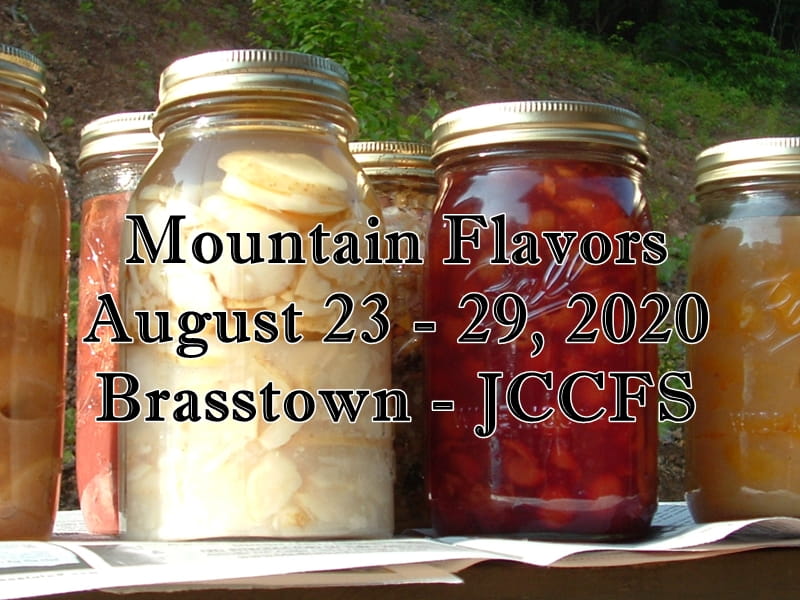 Come cook with me!
MOUNTAIN FLAVORS – TRADITIONAL APPALACHIAN COOKING
Location: John C. Campbell Folk School – Brasstown, NC
Date: Sunday, August 23 – Saturday, August 29, 2020
Instructors: Carolyn Anderson, Tipper Pressley
Experience the traditional Appalachian method of cooking, putting up, and preserving the bounty from nature's garden. Receive hands-on training to make and process a variety of jellies, jams, and pickles for winter eating. You'll also learn the importance of dessert in Appalachian culture and discover how to easily make the fanciest of traditional cakes. Completing this week of cultural foods, a day of bread making will produce biscuits and cornbread. All levels welcome.
Along with all that goodness Carolyn and I have planned a couple of field trips to allow students to see how local folks produce food for their families. The Folk School offers scholarships you can go here to find out more about them. For the rest of the class details go here.
Subscribe for FREE and get a daily dose of Appalachia in your inbox