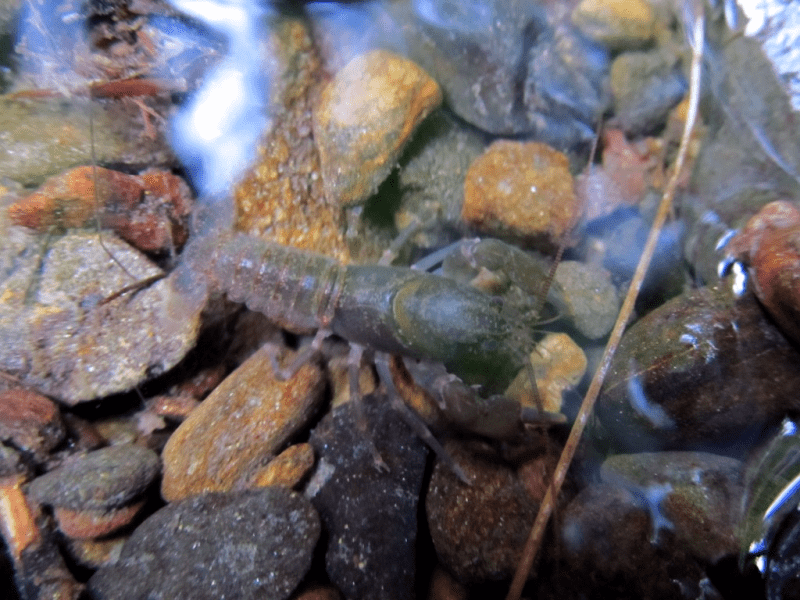 See the critter in the photo-I call it a crawdad. I assumed everyone else did too until I read a dialect study about the word. The study showed most folks call it a crawfish and other folks call it a crayfish.
My Dictionary of Smoky Mountain English has an entry for crawdab saying that usage was most common in East Tennessee, but I've never heard it.
I was always told if a crawdad pinches you it won't let go until it thunders.
Tipper
Appalachia Through My Eyes – A series of photographs from my life in Southern Appalachia.