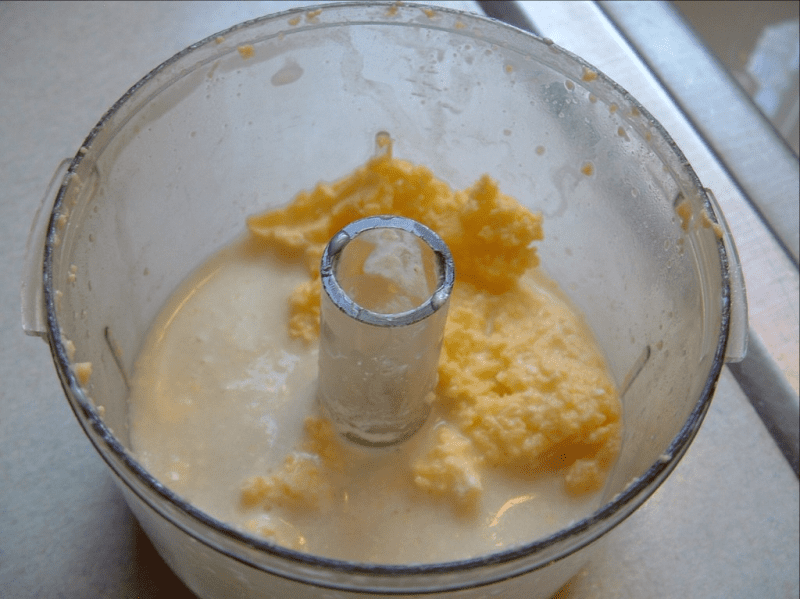 Have you ever made butter? I have never used a churn like the old timers did, but I have made it in a food processor and it's mighty good.
Recently Kimberly Burnette-Dean, who blogs at The Wheel & Distaff wrote a post about a unique Birthday Tradition. When Kimberly was growing up in the Floyd/Patrick/Carroll counties area of Virginia it was a very common birthday tradition, even the teachers at school got in on the action.
If it was your birthday you could expect someone to try and 'butter' or 'grease' your nose. After doing a little research on the tradition, Kimberly discovered it is thought to be from Scotland. And the theory behind the tradition: if your nose is greased any bad luck you run into will simply slide right off.
I've never heard of the tradition have you? The only birthday tradition I can think of is giving the birthday person a spanking  (a pretend spanking) which consists of as many licks as they are old…with an extra one to grow on. Oh and one more Granny always puts an extra candle on the cake for one to grow on too.
Tipper
Appalachia Through My Eyes – A series of photographs from my life in Southern Appalachia.