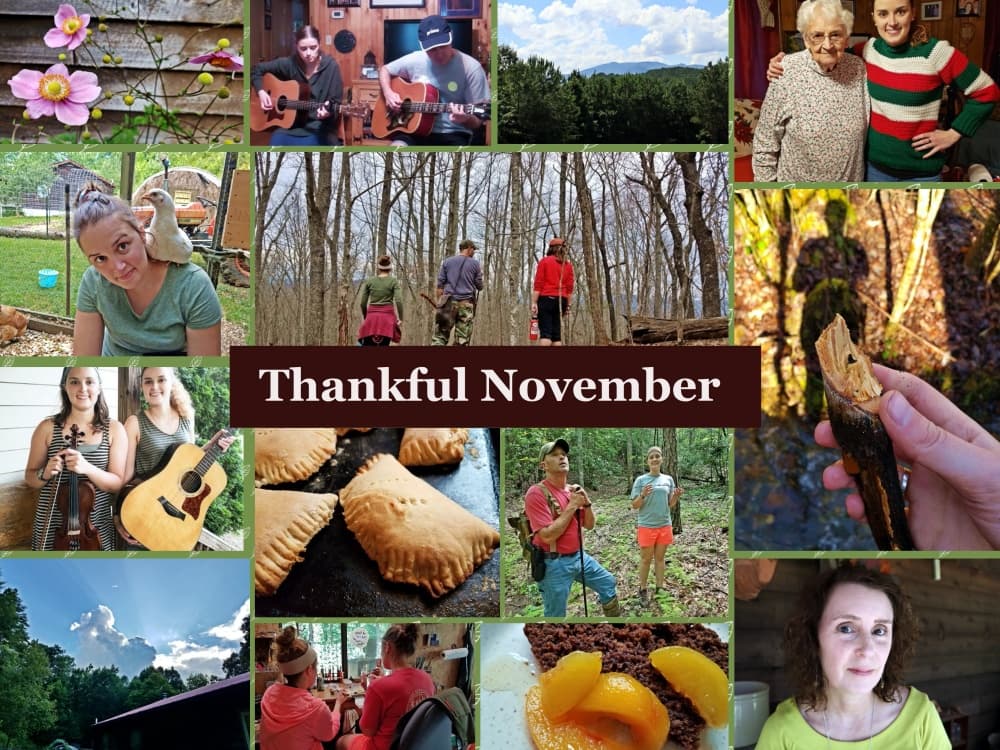 "In the early days of beekeeping, the hives were nothing more than twenty-four to thirty-inch long sections of hollow black gum trees—a fact that has caused even modern hives in the mountains today to be called "gums," "beegums," or "plank gums." Some peculiarity special to the black gum almost invariably caused it to be hollow and thus perfect for hives (and incidentally, for dripping lye for lye soap).
Hollow sections of the tree would be brought home and the inside rounded out smooth and uniform with along chisel. "Middleways" of the gum, four holes would be bored—one at each point of the compass—and two sticks run horizontally through the gum at right angels to each other. These sticks acted as supports from which the bees would suspend their brood combs. The bees would automatically save the top half of the gum for their honey and would hang those combs from the the plank lid, or "head," that was set over the top of the gum. The head was often held in place by a stick run through two wooden eyes. Then a slanted, easily removable lid was usually set above the head to keep rain from running into the gum.
Beekeepers always set the gums on flat platforms raised well above ground level. Small rocks would be set under one edge of the gum tilting it slightly so the bees could enter; or "V"-shaped notches were cut into the bottom of on one side to serve the same purpose. The platform extended several inches beyond the entrance to provide a landing area."
—"Foxfire 2″
---
Today's Thankful November giveaway is a used "Foxfire 2" book. Leave a comment on this post to be entered. *Giveaway ends Monday November 23, 2020.
Tipper
Subscribe for FREE and get a daily dose of Appalachia in your inbox