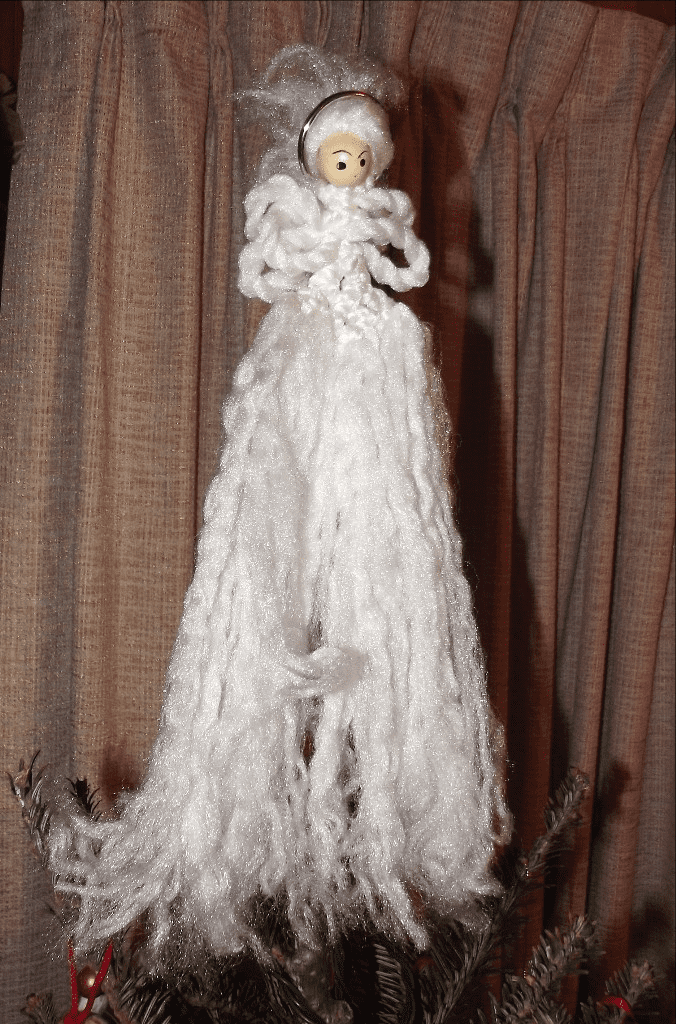 Remember macrame? When I was little Granny was into macrame big time. She made rugs, plant hangers, even pocket books. She also made all sorts of Christmas decorations.
When Granny was in her macrame stage of crafting she made Angels like the one above-a whole tree full of them. A few years ago I happen to see one of the old ones down at Granny's and mentioned that I had totally forgotten about the Angels and how much I liked them. What did Granny do? She made me 10 of them. I hung them along the top of my red Christmas curtains (also made by Granny) in the kitchen that Christmas.
This year I decided I would use the biggest Angel as a tree topper. After Chatter got a good look at the Angel she said "where did that thing come from-its scary looking." I told her "Granny made it for me." She said "it looks like something off the Sci-Fi channel."
Funny how Chatter could see Granny's macrame angel as creepy-and I only see it as lovely.
Do you remember macrame?
Tipper
Appalachia Through My Eyes – A series of photographs from my life in Southern Appalachia.