Today's guest post was written by Stephen Taylor.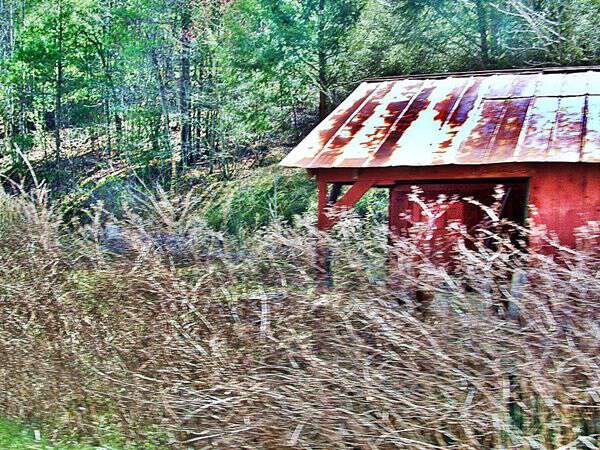 "My Introduction to Anguish Languish via Appalachia" written by Stephen Taylor
I had some adjusting to do when I moved to Kentucky to attend Berea College in the 1980's. I am a native of Buffalo, New York and the son of a teacher who taught English and social studies for 35 years. Only Standard English was spoken at home and for the most part, at my school too. Of course the Buffalonian "Yuse Guys", (the Southern Appalachian version is "All You All") and "ain't" were fairly common but I rarely used them.
When my family would go on vacation to visit my father's parents' and boyhood home in Long Island, NY, we'd spend the 8 hour road trip playing word games. Dad also read great children's literature to me and my siblings with works by C.S. Lewis, Lewis Carroll, Ogden Nash, AA. Milne, Shel Silverstein and others to pique our interest in written and spoken English. Dad's sister, my favorite aunt, also taught English and she would read to us as well. Through these experiences, I grew to love the English language. But I lived a sheltered life traveling mostly in New York's and New England's borders. The only really strange sounding English to me was spoken by the Long Islanders and Bostonians. These people regularly dropped "r's" from the word car or bar and replaced them with "ah" to make caah and baah, or they'd put "r's" where they did not exist in written form such as the word idear, as in a moment of intellectual creativity.
So imagine my surprise when I came to Berea and discovered my classmates had new uses for old words in speech- every hour. My roommate from Kentucky often referred to "a fur piece", as in the sentence, " Blue Ridge dorm is a fur piece from the student cafeteria." Indeed, our dorm was on the campus outskirts and it was a relatively long walk to reach the center of campus. But for me, a fur piece was a fox stole or bear rug. Other words or phrases like "afar", "of a moanin", flowerty, and "puny" also gave me pause. Little did I know before coming to Kentucky that puny meant sick; flowerty would appropriately describe shirts, skirts and mumus worn in Hawaii; "of a moanin" meant before 12 noon and if a house is afar, you better call 911 and hope the firefighters don't have a fur piece to go because someone's fixin' to lose their home. Through these experiences I also learned the power of context to enable understanding.
Perhaps that is why I fell in love with the stories told in the nuanced speech of Anguish Languish, attributed to Prof. Howard L. Chace in his 1956 publication of the same name. By chance I happened upon this little gem of familiar stories and songs rewritten for verbal economy. Chace's novel method of speech imparted new meanings to old words as a way to expand one's vocabulary while simultaneously reducing the number of words you have to learn. Anguish Languish employs homophonic transformation, or more simply, it demonstrates that there can be new uses for old words when given proper context, and the sound pattern is similar to what we know or expect. For example, words become warts; cops and sorcerers are the dishes used at proper ladies' tea, not policeman and magicians; and a family unit is often comprised of a murder, fodder, broader and xyster.
If you have a love of language and want to test your listening skills, you can find the book online. Once you learn to read the words as sounds, the otherwise seemingly incomprehensible string of letters make perfect sense. Patience and humility are terrific teachers to understand Anguish Languish just as they are for improving one's understanding and empathy for others from different cultures. Be prepared for side splitting laughter to erupt from all within wear shot. My favorite story is Ladle Rat Rotten Hut (Little Red Riding Hood). Enjoy.
P.S.
Having lived in Kentucky for these past 30 some years, I have grown to love the very things about the language and culture that at first I thought were most peculiar. After all, I married a beautiful Appalachian woman who has blessed me with five terrific (now grown) sons. And while two have flown north to Wisconsin, the others, like my wife and I, remain in Kentucky.
———————
I hope you enjoyed Stephen's guest post as much as I did. I'm sure you've already figured it out, I'm plumb foolish about language especially the words and accents found in Appalachia.
Tipper
Subscribe for FREE and get a daily dose of Appalachia in your inbox