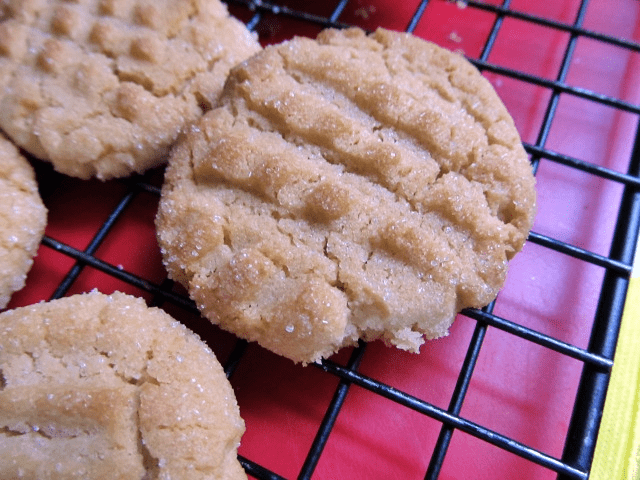 I hardly ever make Peanut Butter Cookies. I like them I just don't make them often. After Pap's accident we had to help Granny do some major re-arranging to make it possible for Pap's wheel chair and walker to be able to move freely about the house.
Granny is a real pack rat, but she amazingly let us help her dispose of many many things. As we sorted and cleaned I came across Volume I and II of Recipes, Remedies & Rumors published by the Cades Cove Preservation Association. The Deer Hunter and I had gifted Granny the cookbooks back at Christmas of 2004-I had even signed them. Good thing I did or I would never have even remembered where they came from. Granny twisted my arm and insisted I take both books back. Actually since she was storing them in the bottom of a box at the back of a closet I suggested I take them back and she readily agreed.
When my recent hankering for peanut butter cookies hit I checked both volumes of the cookbooks out to see if they had a recipe. They had several. But I chose Lydia Buchanan Ledbetter's recipe.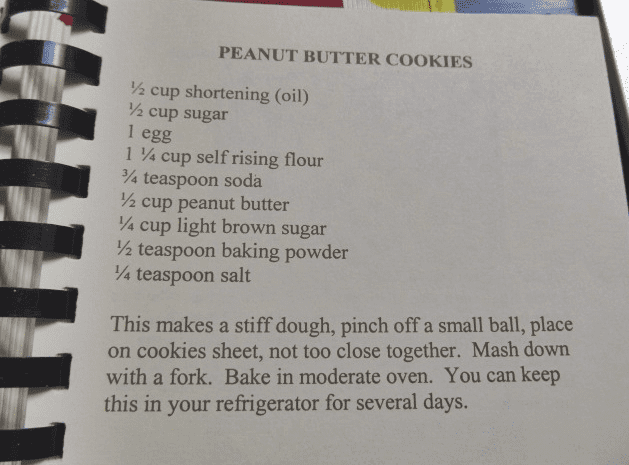 1/2 cup shortening
1/2 cup white sugar
1 egg
1 1/4 self rising flour
3/4 teaspoon baking soda
1/2 cup peanut butter
1/4 cup brown sugar
1/2 teaspoon baking powder
1/4 teaspoon salt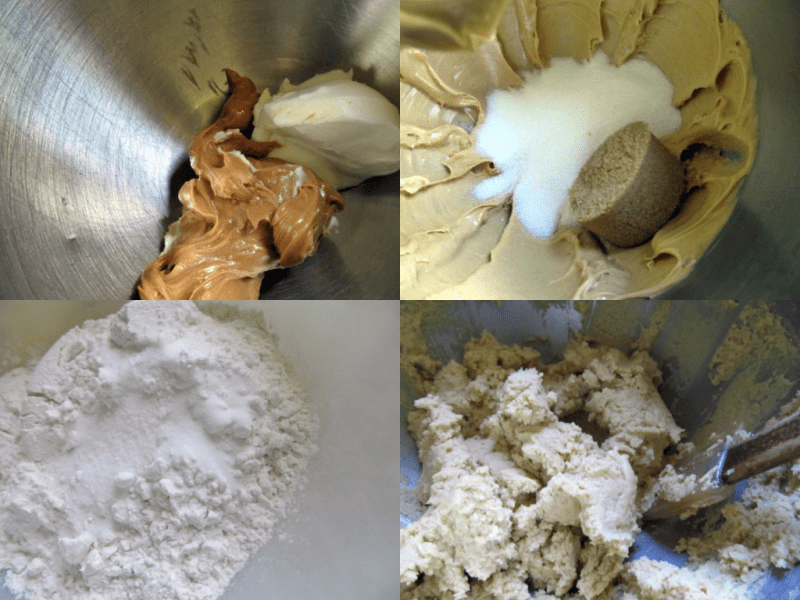 Beat shortening and peanut butter until thoroughly mixed.
Add both sugars and mix well.
Add egg; mix well.
In a separate bowl mix flour, soda, salt, and baking powder together.
Add flour to peanut butter sugar mixture and mix well.
Dough will be stiff.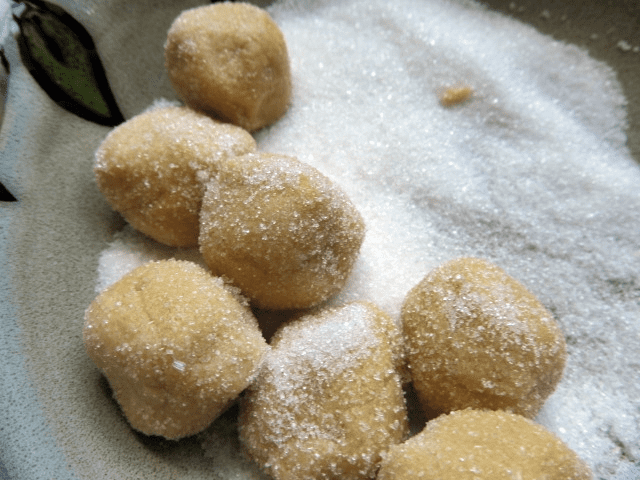 Pinch off a small piece of dough and roll into a small ball. Place balls on an ungreased cookie sheet and mash each ball slight with the tines of a fork. I rolled my dough pieces around in a bowl of sugar before I placed them on the cookie sheet because I like the added crunch of sugar.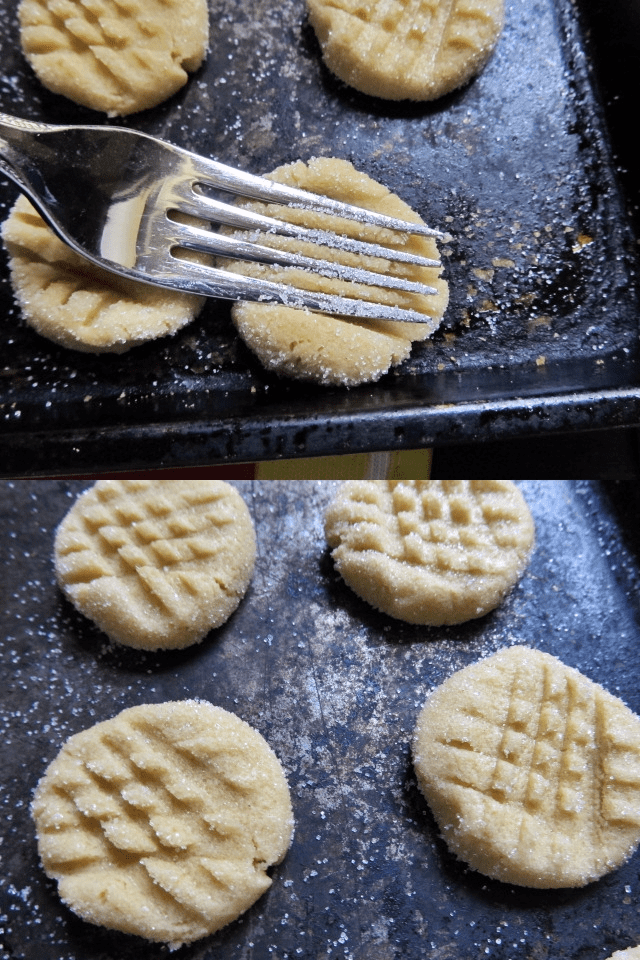 You can make a cross hatch pattern with the fork like I did if you want to go to the trouble. Bake cookies in a 425 oven for as long as it takes-the time depends on how your oven cooks and the size of your cookies. My oven took 6 minutes and my cookies were small. It seems peanut butter cookies are easy to burn-at least for me-so keep your eye on them until you figure out how long your oven takes.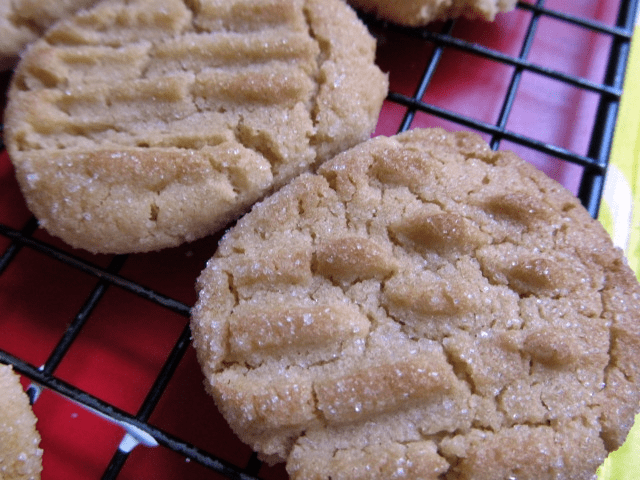 You can make the dough ahead and keep it in the frig for when you need it. The cookies are so good! Come back by in a day or so and I'll share some of the Ledbetter history from the cookbook.
Tipper