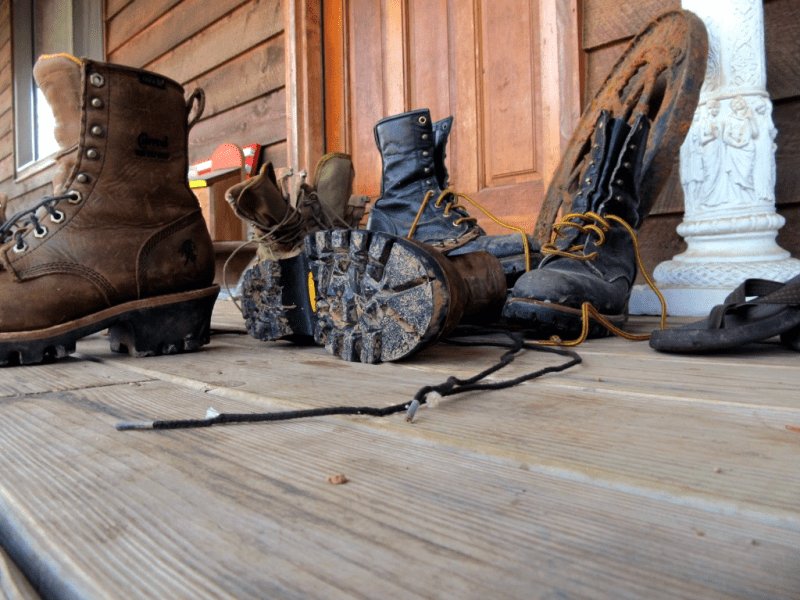 Porches can be misleading. If you walked up on mine and didn't know any better-you'd think a family of loggers lived here.
Not one pair of the boots belong to The Deer Hunter. Those boots all belong to Chatter and Chitter. They don't wear them all the time, but they do wear them when cold muddy weather rolls around.
Just like in other parts of the country, most folks in Appalachia have more than enough shoes to clutter their closet floor.
Tipper
Appalachia Through My Eyes – A series of photographs from my life in Southern Appalachia.