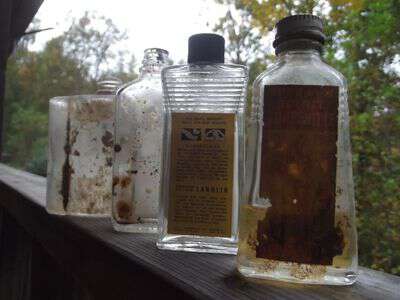 The Blind Pig Gang congregated in the coffee/tea area of the Keith House while we waited for our concert to start last week. While the community room was filling, several folks came to wish us well. I saw my friend, Tom, coming through the hallway.
Tom is one of our costars in the movie If I Had Wings To Fly-and he happens to be one of the funnest contra dance partners ever! I was happy to see he had come for our concert, but I was especially excited when I noticed he was carrying a brown paper bag because I had a good idea what was in it-something for me.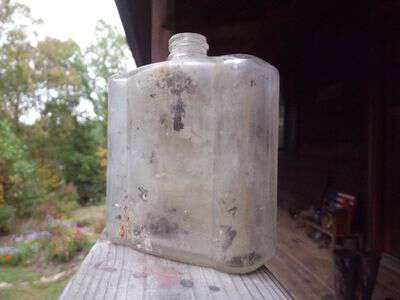 Tom knows I'm obsessed with old bottles and if he runs across an interesting bottle he picks it up for me. He said the 4 he found weren't that old, but I said they're old enough for me!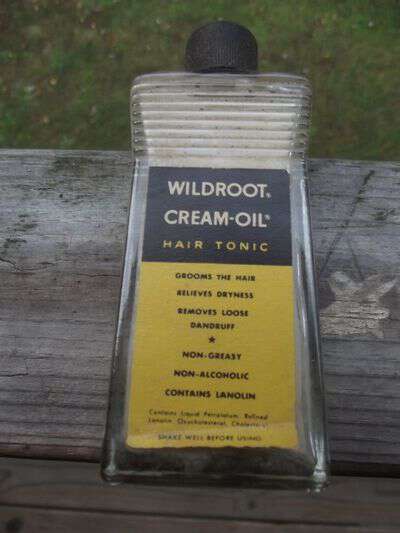 Two of the bottles still had liquid in them and part of their labels were still intact. This one is near mint condition. The other side of the bottle has detailed instructions for how one should use the product and claims it is perfect for training children's hair. Makes me wish someone had trained my hair when I was little then maybe it'd look better today!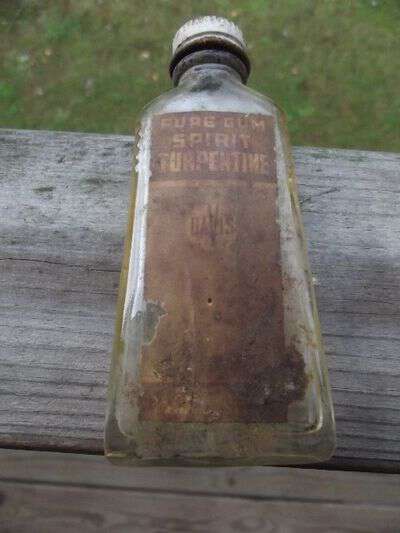 The label isn't as nice on this one, but you can still see it's called Pure Gum Spirit Turpentine. In the past turpentine was used for coughs, worms, cuts, lice, bug bites, toothaches, headaches, leg cramps, colic in babies, and other aliments throughout Appalachia.
I found one of the strangest uses for turpentine in the book Folk Medicine In Southern Appalachia which was written by Anthony Cavender. The remedy was for pneumonia. The technique was called cupping. Turpentine was placed in a cup, set on fire, and then turned upside down on the side where the patient was experiencing pain. The hot turpentine formed a blister which I guess was supposed to burn or pull the sickness away.
If you have other information or memories about the bottles I'd love to hear it and I know Tom would too-so please leave a comment!
Tipper