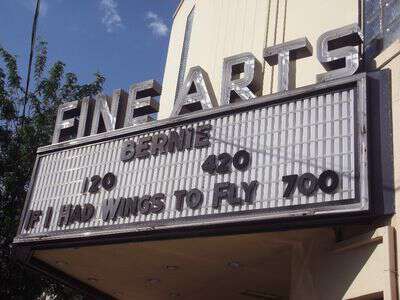 The premiere of the movie we're in-If I Had Wings To Fly-was a huge success.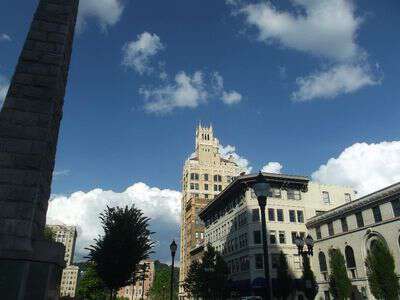 We couldn't have asked for better weather.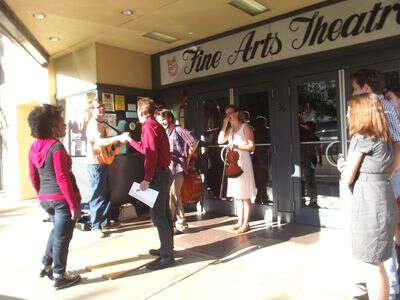 There were new friends…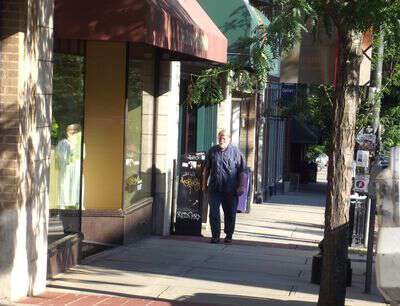 and there were old friends.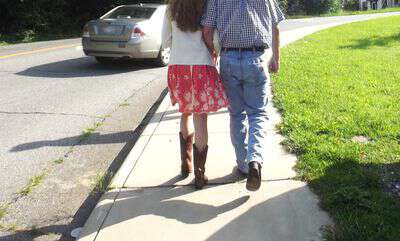 Of course there were boots.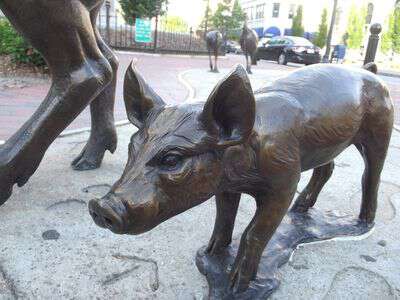 There was even a couple of pigs hanging out up the road.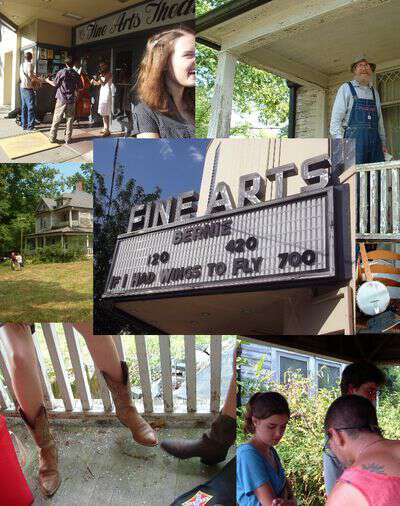 Even though they only have a small part in the movie-these 2 pretty girls more than enjoyed themselves. ( I caught my whistling girl-well whistling)
The movie has old time music from beginning to end-but we had the treat of live music before the show provided by The Puddle Jumpers.
There was also some mighty fine flat footing along with the tunes. (Chatter and Chitter were too chicken to take part in it)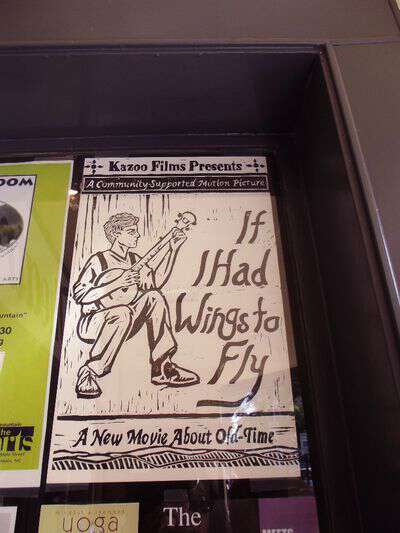 For all who asked: the dvds of the movie should be ready in the next 2 weeks or so. I'll be sure to let you know all the details.
Tipper