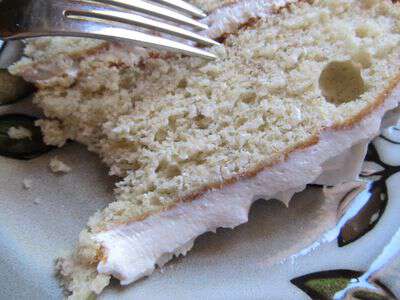 I make banana bread at least every other week. It uses up bananas that would otherwise go to waste. I grab a slice of it for a quick breakfast and the girls pack a piece in their lunch box.
A few Friday nights ago we were watching one of our favorite tv programs-The Joey & Rory Show. It's a music type show that airs on RFDTV. Every episode has a cooking segment and that night the showcased recipe was Banana Cake.
Joey & Rory's Banana Cake
2 1/4 cups plain flour (all purpose)
1 1/2 cups sugar
1 1/2 teaspoon baking powder
1 teaspoon baking soda
1/2 teaspoon salt
1 cup mashed ripe bananas
3/4 cup buttermilk
1/2 cup shortening
1 teaspoon vanilla
2 eggs
Preheat oven to 350 degrees. Grease and flour two 8″ cake pans or one 9″ x 13″ pan (I used two 9″ cake pans and it worked out fine).
Sift together flour, sugar, baking powder, baking soda, and salt.
Add bananas, buttermilk, shortening, and vanilla.
Beat with an electric mixer on low speed until combined. Add in eggs and beat on medium speed 2 minutes. Pour batter into prepared pan(s) and bake for 25 to 30 minutes or until done. Cool cake completely.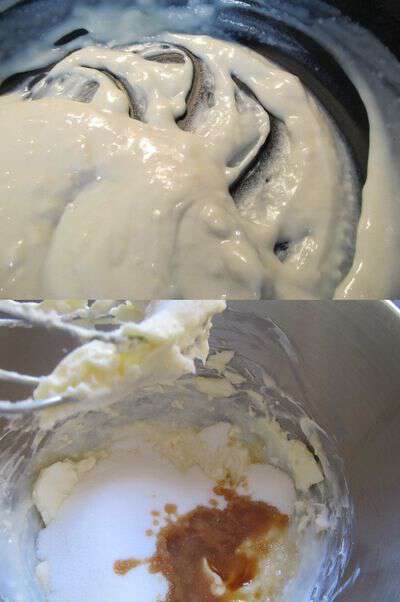 Light White Frosting
1 cup milk
6 tablespoons flour
4 teaspoons vanilla
1 cup of butter softened
1 cup sugar (granulated)
In a small pan cook the flour and milk-stirring constantly until the mixture becomes a thick paste. Cool mixture completely.
Using an electric mixer combine milk/flour paste, butter, sugar, and vanilla. Beat on high speed for 10 minutes.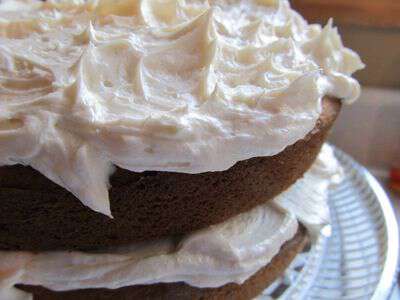 When you first start mixing the frosting-it looks as if it's separating and isn't going to come together at all. But by the time the frosting mixes for 10 minutes it's light and fluffy. It has a taste similar to homemade whipped cream. And I loved that the recipe made enough to frost the entire cake without worrying if I was going to run out.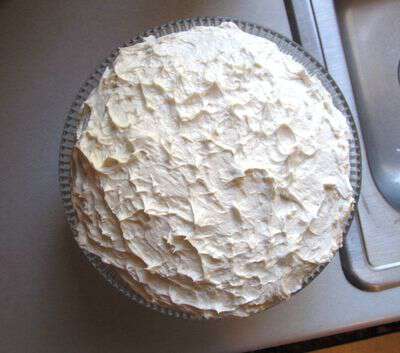 The cake turned out fantastic-it was a hit with every member of the Blind Pig family and I'm positive I'll be making it again very soon.
Tipper