Today's guest post was written by Keith Jones.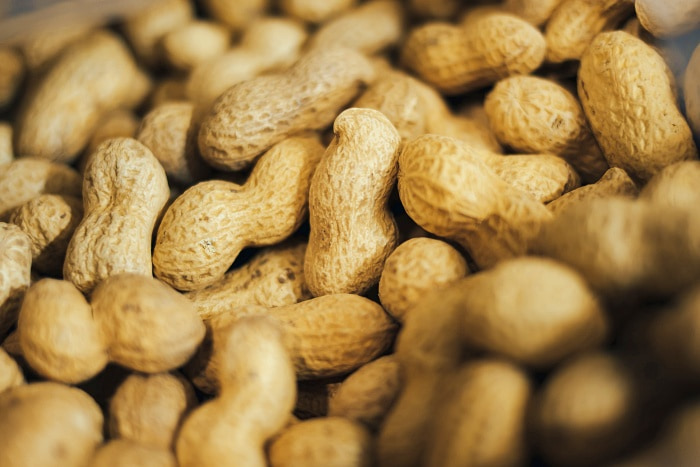 I never particularly cared for that most southern of snacks, boiled peanuts. To me, they were too slimy and too salty. But what wouldn't I give to burn my fingers on some of the tiny red parched peanuts that were my Dad's Sunday night snack specialty when I was growing up.
Dad had been the only son growing up with seven sisters. Somehow, probably since he was the next-to-youngest, he learned to cook as well as do all the 'manly' chores around the farm. I don't know when he learned to parch peanuts, but it was probably either on a woodburning stove or over an open fire, using a wire basket that was typically used for popping a small amount of corn.
Sunday nights after church, we'd usually fix a supper of sandwiches. If we were particularly lucky, Dad would take out the battered old 7"x10" oblong metal cake pan that was used exclusively to parch peanuts. Dad would fill the bottom of the pan with raw peanuts in the shell. He'd turn on the oven at 375 or 400 (it depended on his 'best guess' at how old the peanuts were.) Then he'd keep close watch, reaching in every few minutes to shake the pan and make sure that the peanuts weren't getting too cooked. Sometimes he made a mistake, and the peanuts got burned. We ate them anyway!
But most times, the peanuts would be done just right! These weren't 'salted in shell' peanuts. He'd try to get us to wait until the shells cooled, but we were too eager to eat them. We'd slightly scorch our fingers on the hot shells, and majorly scorch our tongues on the hot peanuts. Sometimes you'd even hear one sizzle against your tongue. But they were great! Sometimes Dad would even make another batch for us. Rarely were there any left to snack on the next day. No other form of peanuts tastes quite like those did.
The fresh peanuts you get these days have been hybridized and are much larger than the ones we used to parch. They don't seem to have as much flavor, either. Sometimes the ones we used had been raised on my great-granddad's farm by my Aunt Avery and Aunt Ethel. Those were the best! But even peanuts bought at the old Vestal Store in Epworth were wonderful when we had a peanut parchin' of a Sunday night.
—Keith Jones
---
Keith was a great friend of the Blind Pig and The Acorn. This time of the year I always remember him and the stories he like to tell. I was looking through some old correspondence recently and found this guest post he'd sent me a couple of years before he passed away.
Unlike Keith I do love boiled peanuts—I can eat them by the handfuls. I've never had parched peanuts but now I want to try them.
---
Last night's video: My Life in Appalachia 17 – Fermenting, Pickling, and Putting Up.
Tipper
Subscribe for FREE and get a daily dose of Appalachia in your inbox