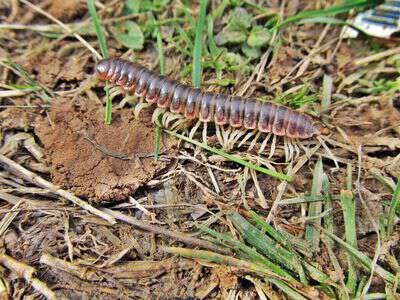 I found this 1,000 legged bug crawling along in my kitchen the other morning. I suppose it's really called a millipede or centipede, but I've always heard it called a 1,000 legged bug.
The thicker more round looking bug with many legs is also typically called a 1,000 legged bug in my area of Appalachia even though it looks a whole lot different than the bug in the photo.
Granny has told the story of a 1,000 legged bug getting on her so often I know it by heart. It was when we lived in the little house Pap and Granny rented from the Sherlocks.
In the middle of the night Granny awoke with the feeling of something crawling along her arm. She threw the covers back, jumped up and turned the light on, and there in the bed was a 1,000 legged bug!
Hearing Granny tell her story is funny-but I have to admit I'd rather find a 1,000 legged bug in my kitchen than in my bed.
Tipper
Appalachia Through My Eyes – A series of photographs from my life in Southern Appalachia.