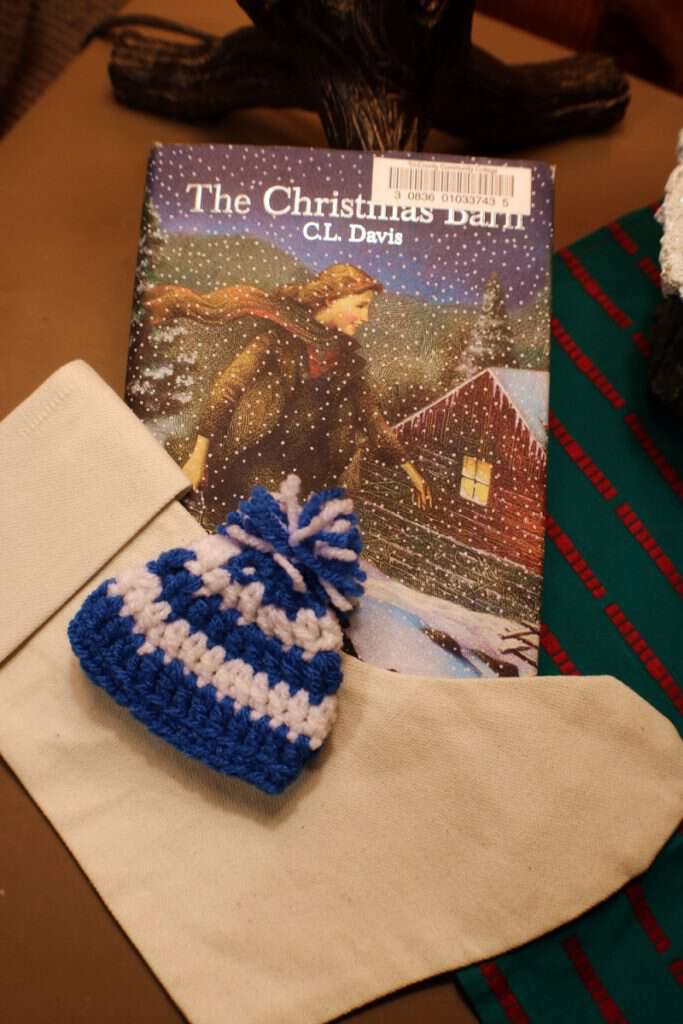 A few days ago I told you about the discarded library books at the college where I work. Today I'm giving away another one of those books – The Christmas Barn written by C.L.Davis. The book is set in the 1930s.
In the first few pages you discover one of the characters is named Frank Dockery. As I was reading the passage where his name appears I thought "Hmph I've heard that name before right here." A few paragraphs later I discovered the family goes into Murphy to purchase supplies they can't produce on their farm. I couldn't believe it! The book was about my very own county.
Turns out C.L. Davis wrote the book about his mother's memories of a childhood Christmas.
The story is perfect for Christmas and the characters are so real I felt like I knew them, especially the two youngest sisters. I loved the book so much I wanted to share the story with you, but I also wanted to keep it for myself. So I bought another one so I can do both!
The giveaway book doesn't have a dust jacket but it will come with one of Granny's crocheted toboggan ornaments and a canvas stocking. Leave a comment on this post to be entered in the drawing. Giveaway ends *Friday December 1.
Tipper