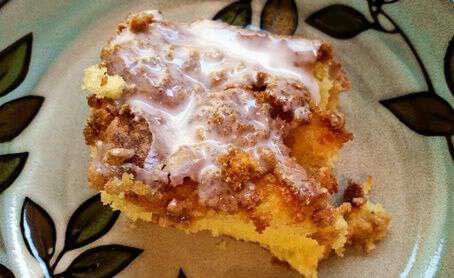 One of my friends at work shared this easy peasy recipe with me. She said it was perfect when you needed a dessert but didn't have much time to make one.
Cinnamon Cake
1 box yellow cake mix
4 eggs
3/4 cup vegetable oil
1 teaspoon vanilla
1 cup sour cream
1 cup light brown sugar
1 tablespoon ground cinnamon
2 cups powdered sugar
3 tablespoons milk
Preheat the oven to 325°F. Grease a 9 x 13 pan.
Add cake mix, eggs, oil, vanilla, and sour cream to a bowl and mix well for about 2 minutes.
Pour batter into greased pan.
Mix brown sugar and cinnamon together. Sprinkle mixture evenly over cake batter. Use a case knife to swirl the cinnamon/sugar mixture through the cake.
Bake for 35 to 40 minutes or till done.
Cool cake for about 10 to 15 minutes.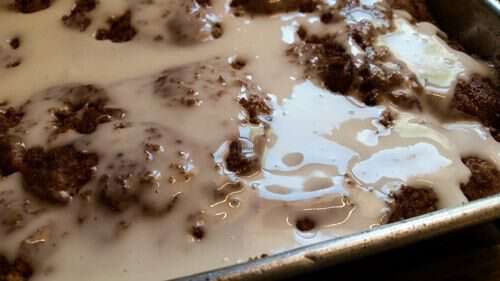 Mix together powdered sugar and milk and pour over cake.
Enjoy! So good with a glass of cold milk. I'm sure it would be equally good with a cup of hot coffee.
Tipper
Subscribe for FREE and get a daily dose of Appalachia in your inbox