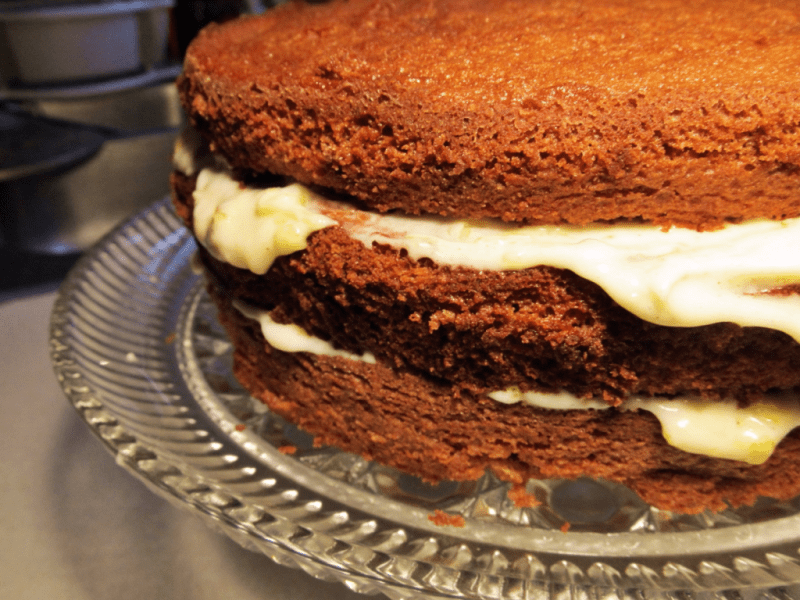 I recently tried a recipe I found in Country Living. Chocolate Brown Sugar Butter Cake with Spiced Pumpkin Frosting…the name is a mouthful but the ingredient list sounded like the sort of cake I would love so I decided to give it a try.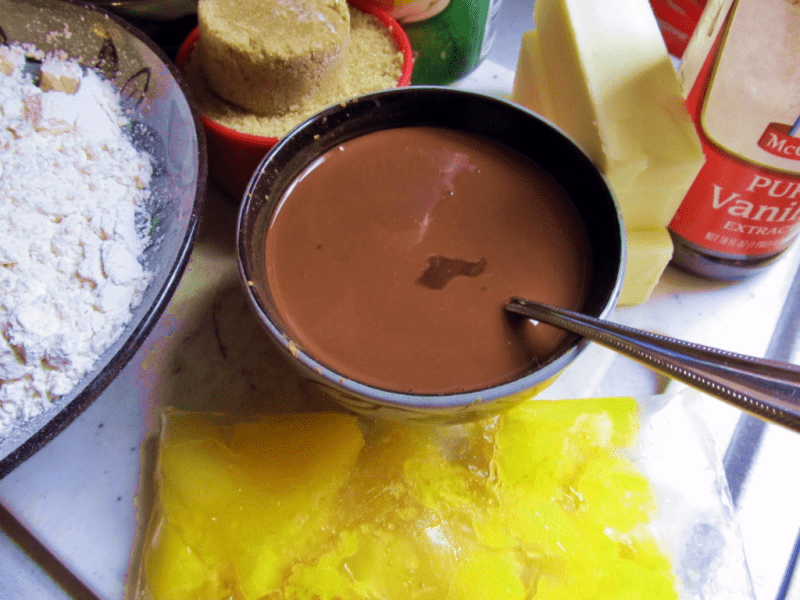 To make the cake you need:
1 cup butter
1 1/4 cup dark brown sugar
1 cup sugar
4 eggs (separated)
2 tablespoons cocoa
1/4 cup hot water
2/3 cup chocolate syrup
2 1/2 cup all purpose flour
2 teaspoons baking powder
1/2 teaspoon salt
1/4 teaspoon baking soda
8oz sour cream
1/2 cup buttermilk
2 teaspoons vanilla extract
To make the frosting you need:
1/2 cup pumpkin puree (I used pumpkin I had in the freezer-it worked fine)
1/4 cup heavy cream
2 four-ounce white chocolate baking bars (I somehow only managed to buy one so that's all I used it seemed ok but next time I will use 2)
1 teaspoon pumpkin pie spice
8oz cream cheese
1/2 cup butter
1 pound box of powdered sugar
1/2 cup lightly toasted chopped pecans
1/2 cup lightly toasted chopped walnuts (I left them out)
Pecan halves for decorating cake (I didn't use them-I thought the cake was pretty enough without them)
Go here to print the recipe.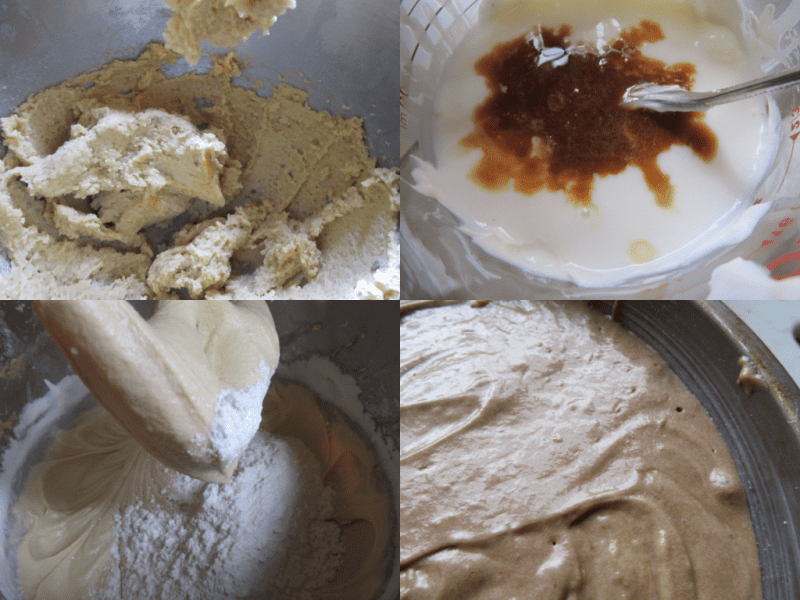 Pre-heat oven to 350 degrees. Grease and flour three 9 inch cake pans. If you have parchment paper on hand-I'd suggest lining the bottom of the pan with a piece of parchment paper to help prevent sticking.
Beat butter with mixer until creamy. Gradually add sugars, beating well. Add the egg yolks one at a time-mixing well after each addition.
In small bowl stir together cocoa and hot water until smooth; add chocolate syrup and mix well. Set aside.
Mix flour, baking powder, salt and baking soda together in a bowl. In another bowl mix sour cream, buttermilk, and vanilla.
Alternately add flour mixture and sour cream mixture to the butter, sugar, and eggs. Starting with the flour and ending with the flour-scraping sides of bowl as needed. Once all the flour and sour cream mixture has been added-mix in the chocolate syrup.
Beat egg whites in a large bowl at high speed with an electric mixer until stiff peaks form. Gently stir one-third of egg whites into batter then fold in remaining egg whites.
Divide batter evenly between the three greased cake pans. Drop pans on counter to release air bubbles.
Bake for 18 to 20 minutes or until done. Cool in pans on wire racks 10 minutes; remove from pans and cool completely on racks.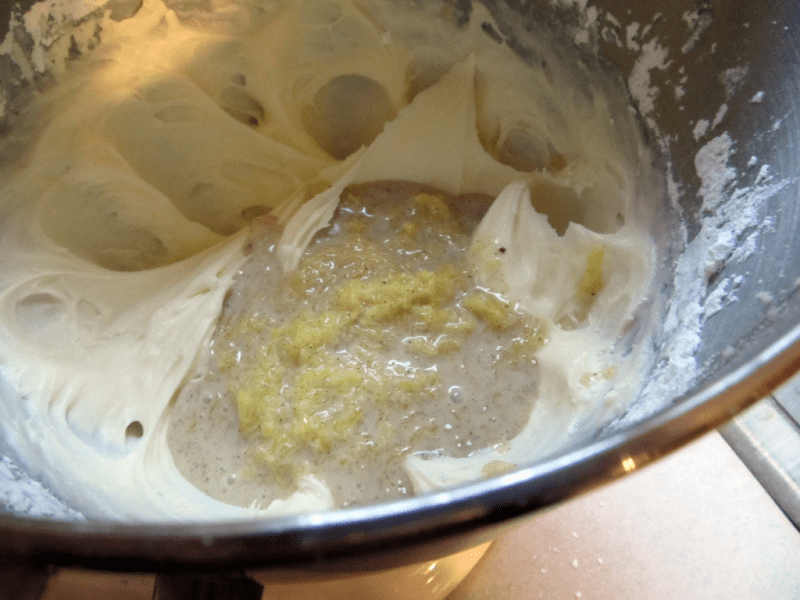 To make the frosting-stir together pumpkin puree and cream in a small saucepan and cook over medium heat, stirring constantly until thoroughly heated about 4 minutes. Stir in white chocolate until melted. Stir in pumpkin pie spice. Chill 2 hours or until thickened and completely cold.
Beat cream cheese and butter until creamy. Gradually add powdered sugar, beating at low speed until blended. Add pumpkin mixture, beating just until blended. Stir in chopped pecans and walnuts (if you use them) until blended. Spread frosting between layers and over top and sides of cake. Store cake in refrigerator. Garnish iced cake with pecan halves if you so desire.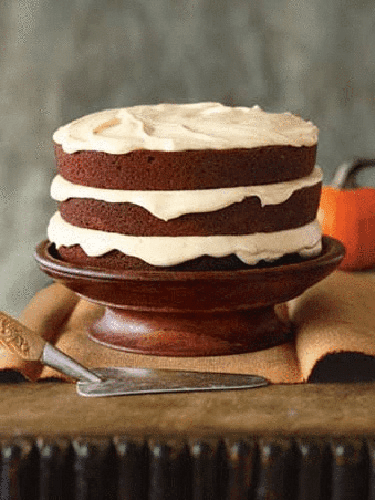 Photo courtesy of Country Living
I was going for this look…or for the ease of this look. I only used frosting on the top of the cake and in-between the layers. My cake didn't look near that pretty, but it tasted great and was a hit with everyone who ate it-which was around 10 people. It's a recipe I will make again. Hopefully next time I won't forget the other white chocolate bar.
Tipper