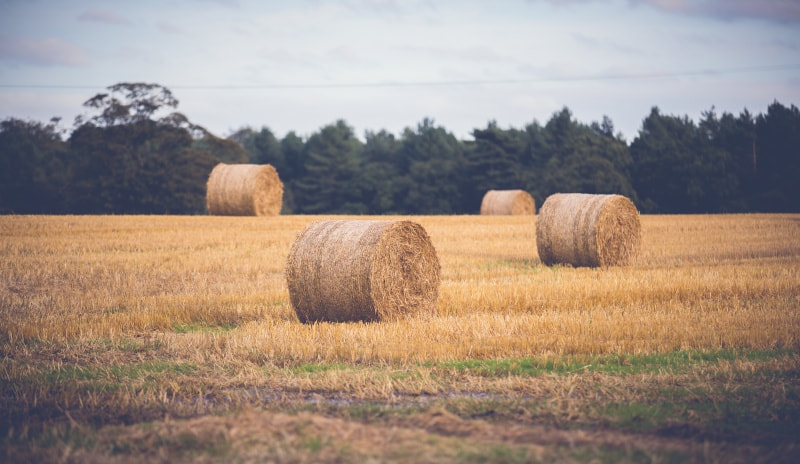 The cattle farm down the road lost an entire structure of hay recently. The whole shebang burnt to the ground before the fire could be put out. I'm still getting a whiff of the acrid burnt hay smell every once in a while when I'm outside, it was a lot of hay.
Today's hay cutting operation is much easier than it was in days gone by.
When Pap was a boy they cut hay by hand. He told me they only cut hay once a summer in those days because it took so long to do the work by hand. As time went by and things advanced in the mountains of western NC Pap's family used a cutting machine that was pulled by a team of horses to cut hay. Pap said when that happened they thought they had hit the big time. Cutting hay with a machine and horses was easier and it was so much faster than cutting by hand.
Once when I was reading through the archives at John C. Campbell Folk School I found a story about one of the first mechanical hay cutting operations in our general area.
Gov. Carringer written and documented by Fred O. Scroggs 1925
Uncle "Gov" (J.B. Carringer) one of our oldest residents. Born in the '60s, lived some time on Yellow Creek in Graham, Co., N.C. (yaller creek).
Uncle Gov and his brother-in-law, Vance Shope, brought the first mowing machine ever to come to Graham Co. Sometime in the 90's. Prior to this they had mowed their meadows with grass blades. Folks over the country heard they were getting a machine that would cut their hay and drawn by horses. On the day they set the machine up, folks came from far and wide to see it operate.
"It looked like an All Day Singing or Decoration Day. A hundred or more came from the coves and hollows from all over the country."
"You see we had bought the machine from Pitt Walker the dealer in Robbinsville for $45.00, and the news spread, telling it court week just when we would begin. So, people came from everywhere."
---
I'm afraid the hay cutting season is finished for the farm down the road, but hopefully they have hay stored at some of their other locations to help them make it through the winter.
---
This week's videos: The Ability to Talk or Blow Fire from a Burn in Appalachia and Drying Foods to Put Up in Appalachia.
Tipper
Subscribe for FREE and get a daily dose of Appalachia in your inbox