Today's post was written by Chitter.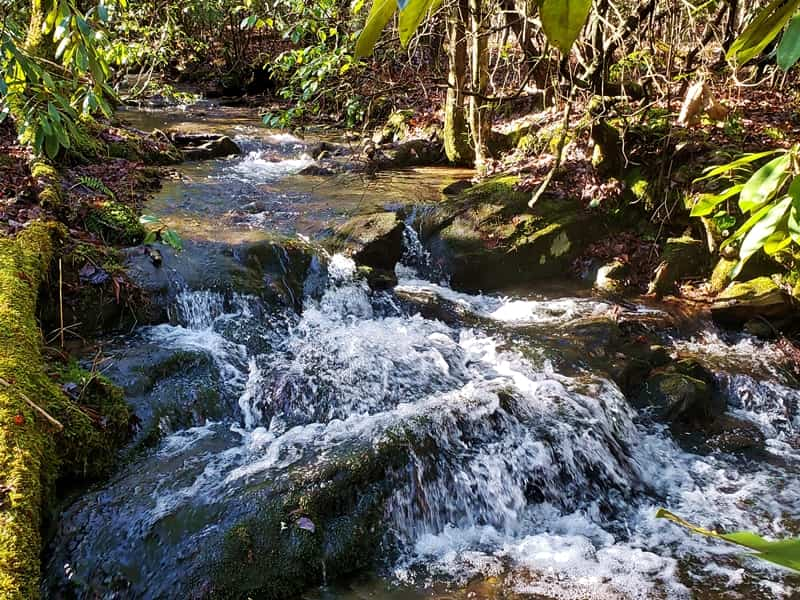 Stamey Creek
What is it that makes Appalachians so tied to their land? Is it the tall mountains, the bubbling streams, or the trees that sway with the wind?
I think it's all of those things along with a deep ingrained admiration for nature and her gifts.
As a child my days centered around the outdoors. My only thought in school was when would class time be over so recess could begin?
On weekends I played in every nook and cranny of the woods and creek that I could find. I felt like an explorer with new territory to be charted. Everything is an adventure when you're a kid. 
Early on I decided I never wanted to lose my child-like curiosity and feelings of adventure and I've managed to hold on tightly to it.
Every chance I get I visit Stamey Creek. After all these years I know that creek like the back of my hand. All the turns, shallows, and deep standing pools. I know the best rock-collecting places and where the salamanders and craw-dads hide. The intimate knowledge of the creek  is precious to me.
I've recently taken my love for jewelry making and working with my hands and applied it to my favorite place: Stamey Creek.
While I've always collected rocks from the creek, now I collect them to specifically cut and polish for my jewelry making.
The creek routinely presents me with other gifts such as pottery, old car parts, bugs, critters, and the occasional snake. In this life I've learned that value comes from things that are constant. While visiting Stamey Creek I can be in God's creation where his promises can be heard in the whispers of the waters and seen in its shear beauty. 
Chitter
Subscribe for FREE and get a daily dose of Appalachia in your inbox