Today's guest post was written by Ed Myers.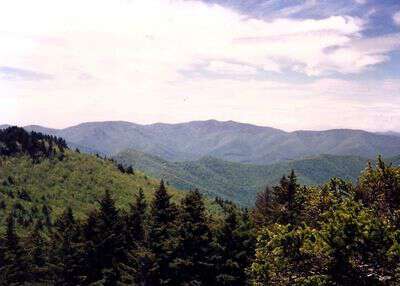 OUR SOUTHERN MOUNTAINS written by Ed Myers
There's a freedom in the southern mountains that both hides and provides.
Oh, there are elements of it here and there in the United States and elsewhere in the world. On the upcountry plains. The simmering bayous. The endless echoes swept aside by desert winds. The places that speak within.
But, here, it's different somehow. It's concentrated in ways that settle on the mind and make the lives of ages.
The freedom of mystery, of mountaintops and midnight rides.
Anyone who lives here knows this.
Falling water…never far.
Not knowing what may arise beyond each bend. The not knowing that illuminates when the telephone's chatter dissolves in static.
The mysteries of each hollow that waits through lifetimes for the trees to have their say. The people of them who wait through lifetimes to have their own.
It is the freedom of silence, of stepping on a mountaintop to look upon the backs of clouds.
An enduring freedom that cleans and satisfies.
It is a young girl, now grown old, who tells her grandson of her greatest day, when she rode bareback through the darkness without thought of destination.
It is the southern mountains.
Ed Myers Bryson City, NC
———————-
I hope you enjoyed Ed's thoughts as much as I did-every time I read over his words it makes me think "Yep that's it-you got it. I'm so glad these southern mountains are my home."
Leave Ed a comment and I'll make sure he reads it.
Tipper