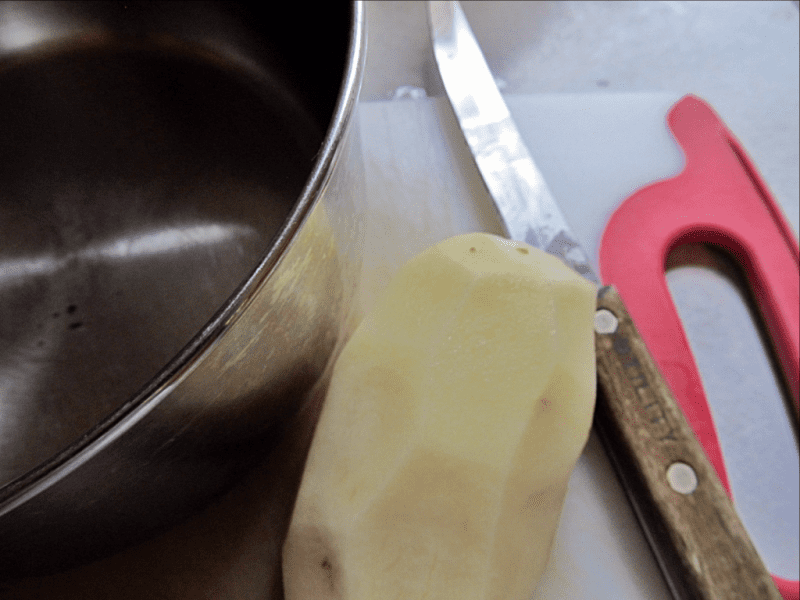 Have you ever eaten Potato Candy? It's really good, especiallay if you have sweet tooth. JC McCoy makes the best potato candy I've ever eaten.
It only takes 3 ingredients:
Potato Candy
• 1 small potato
• 2 pounds confectioner's sugar (maybe less)
• peanut butter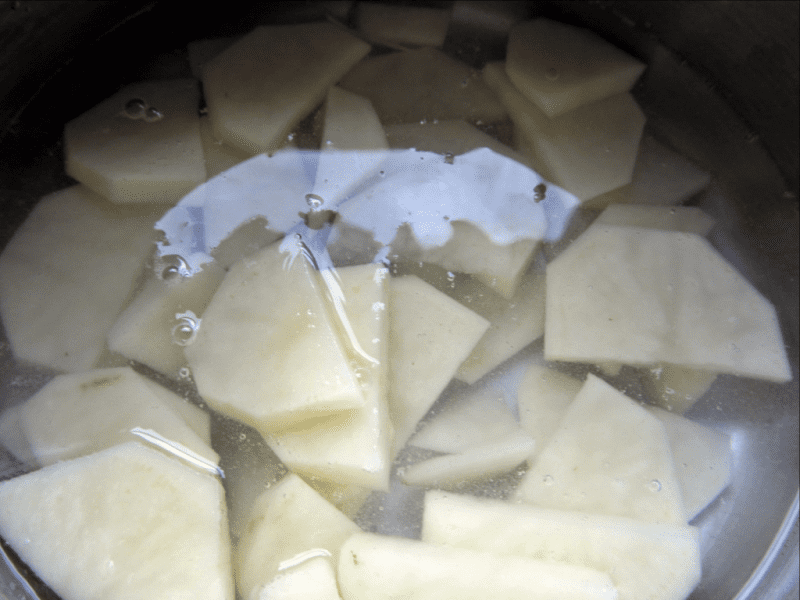 Peel and slice potato. In small sauce pot, cover potato slices with water and cook over medium heat until soft.
I like to start with a little potato and a little sugar and then add more if I need it. The dough can be quite sticky, but basically you use enough potato and enough confectioner sugar to make a dough that you can roll out. Letting the potato cool first seems to help the dough come together better.
Mix in additional sugar if needed.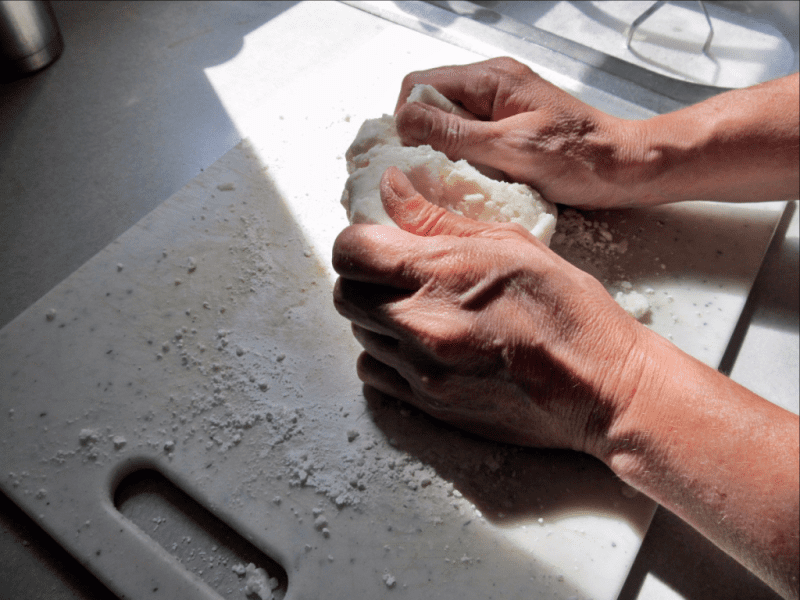 Once the dough comes together, roll dough out to a thickness of about 1/4 of an inch-don't go getting a ruler here, just eyeball it. Use additional confectioners sugar to aid in rolling the dough out.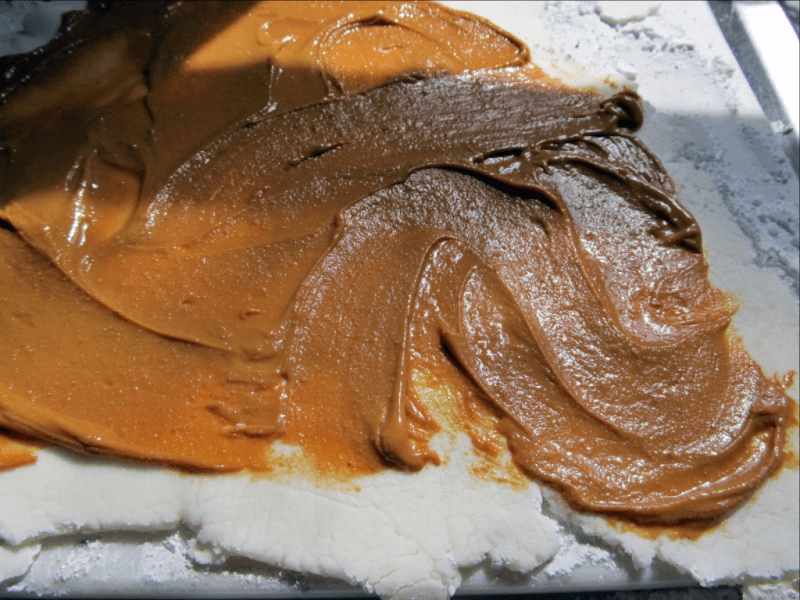 Spread dough with peanut butter and roll dough up like you are making cinnamon rolls.
Once you have it rolled up into a log, place the log wrapped in plastic wrap in the frig for at least an hour, longer is okay too. When ready to serve remove from frig and slice into 1/4 inch slices. Store leftovers in the refrigerator.
Potato candy is very sweet, it puts you in the mind of fudge. It's an easy recipe to make because it uses items people typically have on hand. And the swirled pieces look pretty, somehow I forgot to take a picture of that part, but I'm sure you can imagine what it would look like.
Tipper