Today's guest poem was written by Ed Ammons.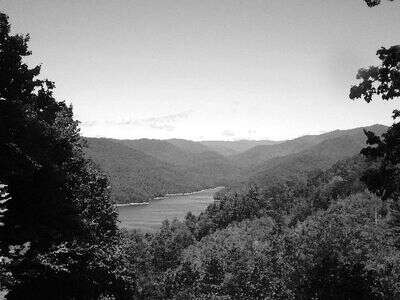 I had a little trouble with the template because the words
"I am from" to me mean I have distanced myself from something. I have not.
Memories may have faded but not by choice. All this and much, much, more is still what I am, not where I am from. -Ed Ammons
—————–
I Am From Wiggins Creek written by Ed Ammons
I am from the head of Wiggins Creek. Across the mountain
from the head of Licklog, Rattlesnake and Wesser. Nearby to Hightower and Needmore and
Loudermilk.
I am from gaps. Wilke, Hightower and Charlie. From mountain
trails that followed the ridge tops from Needmore to Flats, Nantahala and
beyond.
I am from patches. Blackberry, bean, and boxwood.
Strawberry, tobacco, and kudzu. Sewn
inside overhaul britches. Cut from print feed sacks and sewn into quilts.
I am from The American Tree Farm System with a sign stating
so. I am from thousands of seedlings
planted in rows. One lick with the mattock, insert the plant and firm it with
your toe. Wait forty years for it to
grow. This was long before tree huggers came along.
I am from cutting pulp wood to send off to Canton. Five feet long and thicker than the
span from the end of your thumb to the end of your little finger. Toss it off your shoulder and make it walk,
end over end down the mountain.
I am from tanbark, dogwood shuttles, wormy chestnut and rich
pine knots.
I am from mica mines, rubies, garnets and rose quartz picked
up off the ground.
I am from summer Sunday afternoon haircuts with shape note
singing. Hoping Wayne
brings the boys. Hoping somebody brings a watermelon.
I am from peddlers with apples, peaches, Watkins, Blair and
The Grit.
I am from a people displaced by rising waters and wealthy
industrialists willing to sacrifice a way of life to preserve a wilderness for their
descendants. From people cut off from
their ancestral homes and their ancestors' gravesites.
I am an Appalachian……
—————–
I hope you enjoyed Ed's poem as much as I did! I am from pulp wood cutters too-so I especially liked that line. My favorite lines from Ed's poem are the last ones. No one in my family lost their land for the supposed good of all-but my heart goes out to those who have.
Tipper