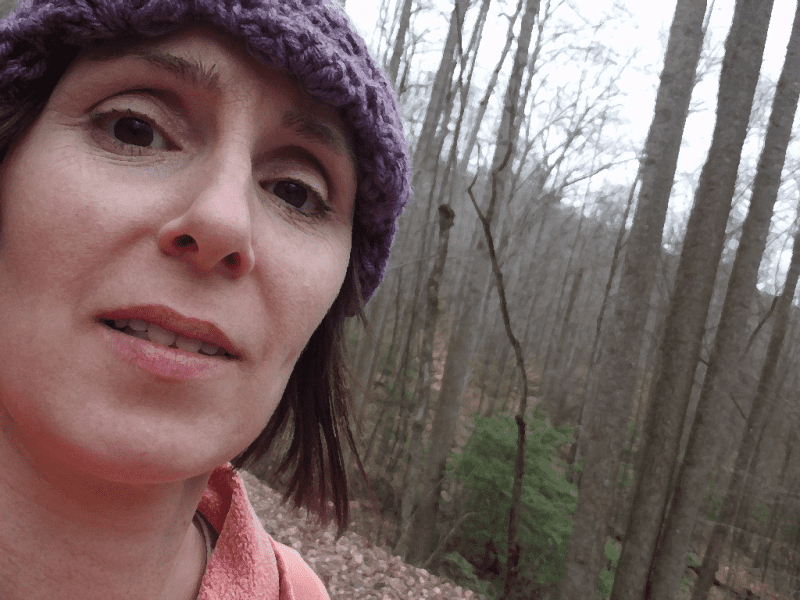 I can hear Granny in my head telling me not to go out in the cold wind unless I put a toboggan on first. Cause toboggans go on your head right?
I grew up calling a crocheted, knitted, or woven hat a toboggan. I'm not sure what else you would call it-maybe you could call it a hat-but then the word hat makes me think of a baseball cap.
I never gave the word much thought till earlier this week Appalachian Writer, Ceila Miles, emailed me and asked me about the word:
Would you "run this by" your readers? In one of my stories I used the word "toboggan" meaning a head covering, a kind of knitted cap often with a little pom-pom on top. For some reason the word looked strange to me so I checked my Webster's and found only a definition for a sled. I checked my Random House Dictionary of the English Language: Unabridged Edition (plus two other heavy-weights) and found the same thing. Didn't find it in Southern Mountain Speech by Cratis Williams. Yet when I asked around my critique group and a few others, most instantly knew the word to mean a head covering, sometimes shortened to "boggan." I know I grew up with the word or am I and others imagining it? Thanks for any help. Celia Miles
After reading Celia's email I googled around and found several folks already talking about the use of the word toboggan. Many folks were like me and grew up wearing a toboggan on their head while others grew up riding a toboggan not wearing one.
A commenter on The English Language & Usage Website figured the term had originally been toboggan hat/cap-meaning a type of hat you wore when you were riding a toboggan with the hat/cap part being dropped over the years leaving the word toboggan to mean a type of warm hat.
So how about you-do you ride on a toboggan or wear one on your head?
Tipper
Appalachia Through My Eyes – A series of photographs from my life in Southern Appalachia.