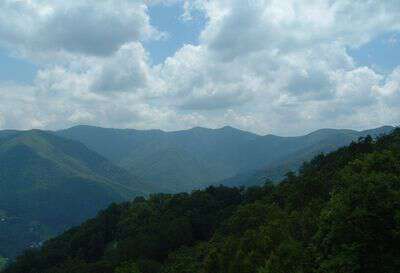 The recent guest post by Ed Myers reminded me of a statement I stumbled upon in a book one time. Over the years, the issue has stuck in my mind. I even asked Blind Pig readers about it a few years ago.
The gist of the statement: folks who are native to mountainous areas feel protected and sheltered by the high ridges and mountain tops, but often feel exposed or uneasy when they visit flat areas of the country such as the plains or prairies.
On the other hand, the book stated folks who are native to flat areas are comforted by the wide open spaces, they have more room to breath and feel safe because they can see what's coming. However, they find mountainous regions confining and feel smothered by their closeness.
The book described it as a Plains vs. Mountains mentality. Since I've never been to the plains I can't say for sure how I'd feel, but it does seem I'd feel like looking around for a place to hide. Hide from what? I haven't a clue.
It consoles me to know I can run across the next ridge over into the next holler and be gone from sight. Sounds like I need to be debating what I feel the need to hide from instead of the mountain vs. prairie mentality.
Would love to hear your thoughts on the Prairie vs. Mountains debate-hope you'll leave me a comment.
———–
Ed's post also reminded me a joke I recently read in Appalachian Values written by Loyal Jones.
A man died and went to heaven. St. Peter showed him around. He saw the streets of gold, the harps, the choir and thought it was all wonderful. But then he heard a bunch of people over in the corner hollering and fussing. As he walked closer to see what all the commotion was about he saw they were all chained to the wall. He asked St. Peter "Who are these people and why are they chained up?" St. Peter said "They're Appalachian Mountaineers. If we don't chain them up they'd go home every weekend."
Tipper