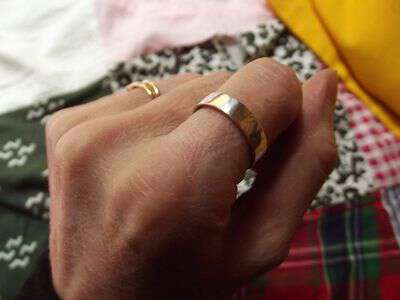 I got a shiny new ring this week. It was made by a Blind Pig reader-and you'd never guess what it's made out of! Or maybe you can-leave a comment with your best guess and I'll draw a winner from all the right guesses. What's the prize-hmmm I don't know but I'll come up with something!
Be sure to drop back by tomorrow for the answer-and to see how you can make your very own shiny ring.
Tipper
Appalachia Through My Eyes – A series of photographs from my life in Southern Appalachia.